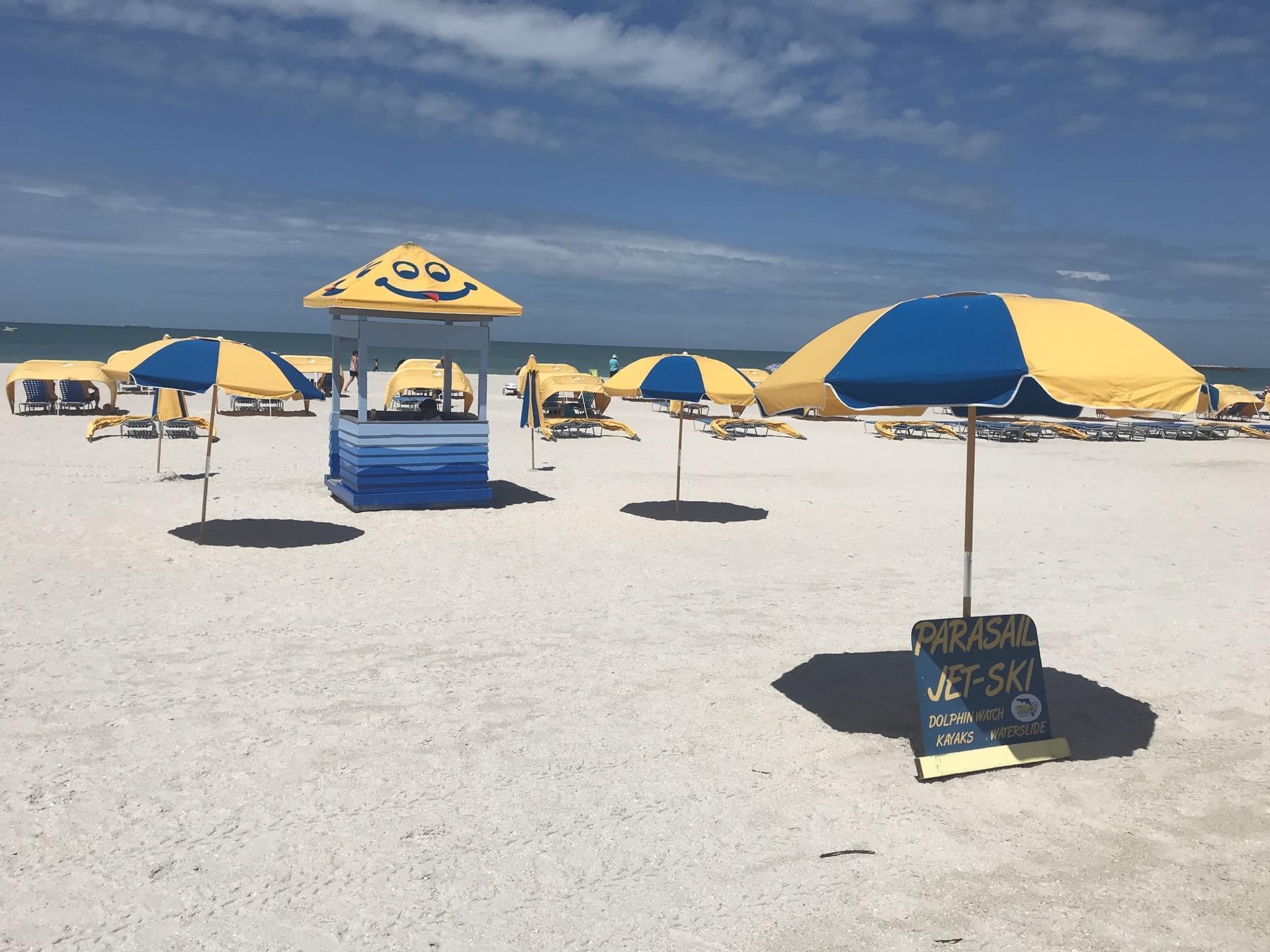 Kayaks
Take a break from a jam-packed vacation schedule and enjoy the zen side of St. Pete Beach. Kayaks are the perfect way to explore our gorgeous coastal destination.
Laidback sight-seeing at the stroke of your paddle!
Great for a solo adventure, or a fun outing with friends and family, kayaks put you up close with beautiful Florida aquatic life. Paddle your way through an energizing workout or a leisurely float alongside bottlenosed dolphins, loggerhead sea turtles, snowy egrets, blue herons, and much more.
This family-friendly watersport is a laidback way to spend some downtime and provides fantastic photo opportunities. Children and adults alike will revel in delight as they take in the sights and sounds of this unforgettable saltwater adventure. 
Squeeze in an hour-long rental after breakfast, or pack snacks and make it an afternoon excursion. Opt to share a kayak with a loved one or glide through the waves on your own.
It's sure to be unforgettable!
Overview
Features
Children's life jackets
Friendly expert staff
1,018 TripAdvisor reviews

2018 Parasail Operator of the Year
599 Google reviews
Can't wait to come back and do it again! We went parasailing- it was an amazing experience! My husband and I had so much fun. We got the extra packages (Adrenaline junkie and photo package) and it was DEFINITELY worth it! Can't wait to come back and do it again!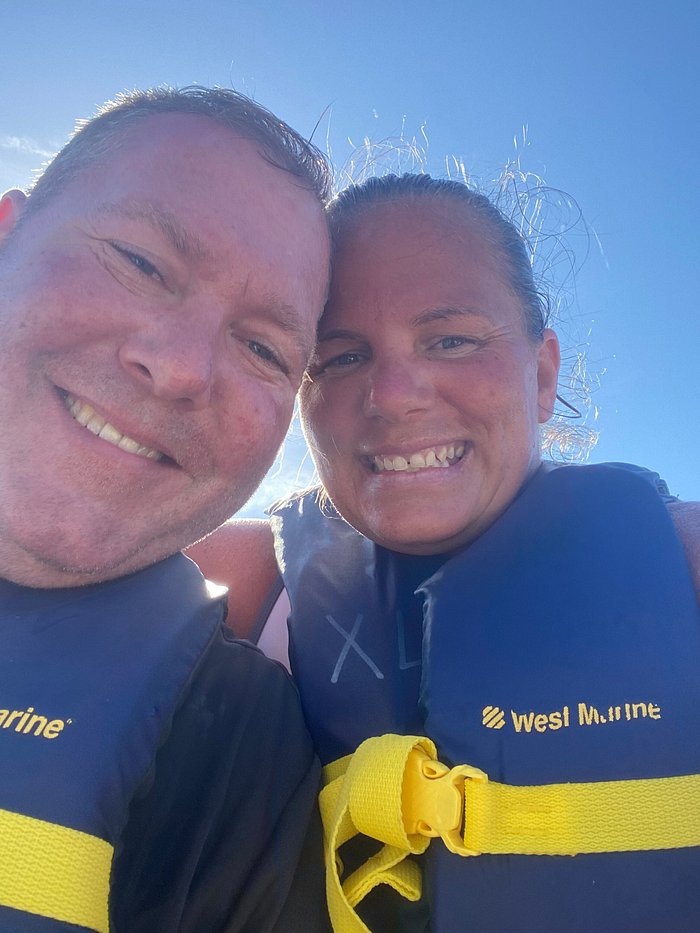 Alicia O
TripAdvisor review
Best trip with Captain Tim & Kive! My husband and I went on the Sunset Boat cruise on our trip to St. Pete. On our way out to Shell Key Island, we got to see several dolphins (they even jumped out of the water for us!). Once we arrived at the island, they gave us an hour to walk around and collect shells (I think everyone on our boat came back with at least 5 full sand dollars!). The ride back was stunning, watching the sun set over the water (Captain Kive took individual sunset photos for everyone). The captains were both very knowledgeable and shared a lot of history with us. To top everything off, we had an hour of free beer to enjoy on the ride back. I can't recommend this tour enough - if you're alone, with your significant other, or have a large group with kids - this cruise is perfect for everyone and worth every penny!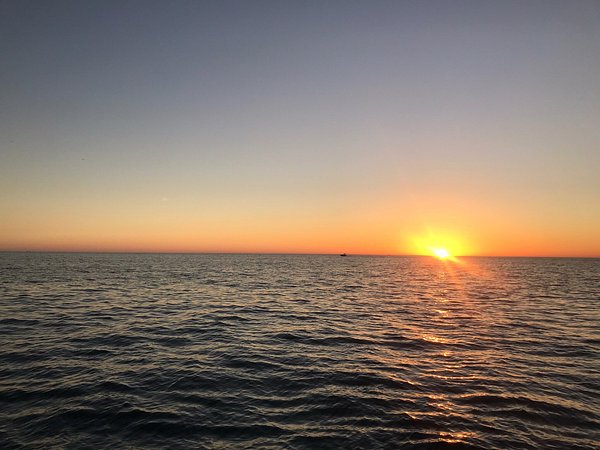 Maddie H
TripAdvisor review
IT WAS SO AWESOME! I had always wanted to try this out, but was generally apprehensive about actually doing it, and just never made the time. Well staying at The Sirata this weekend, I decided I was going to treat myself and my girlfriend. All I can say is, IT WAS SO AWESOME! The views are incredible, and the crew of Steve and Bailey were able to put us at ease, and they made it sooo much fun!! Highly recommend!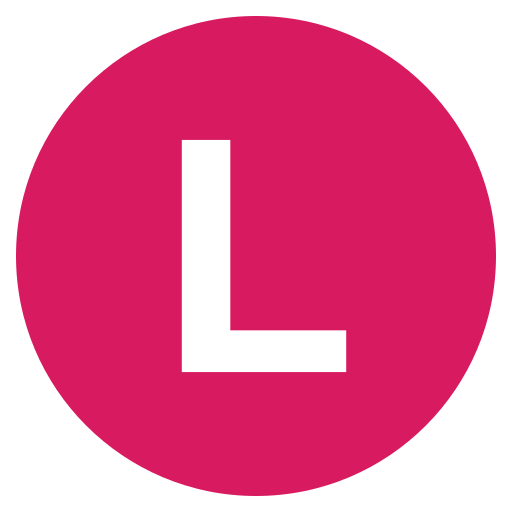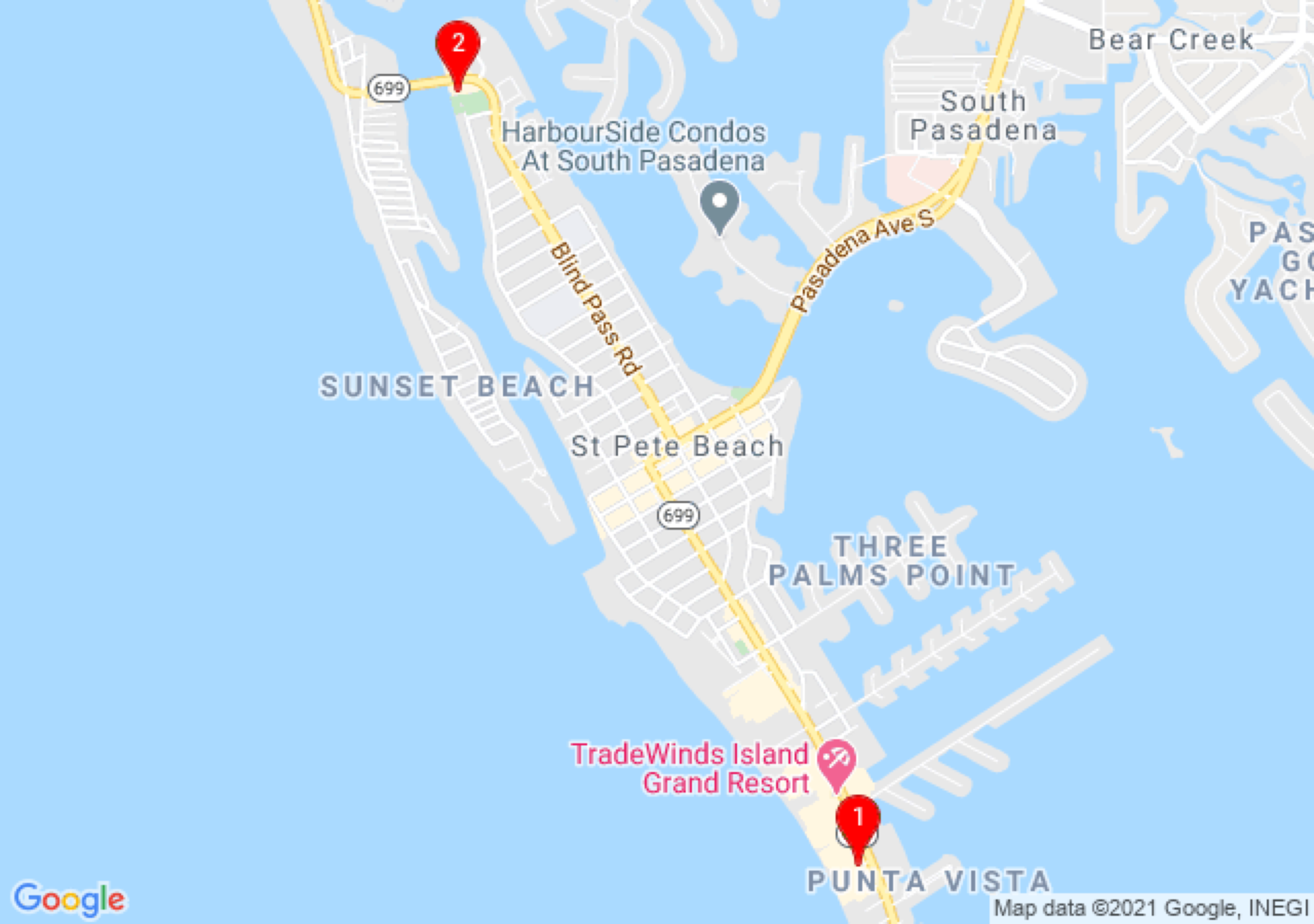 Frequently asked questions
What's your cancellation/refund policy?
Free before 24 hours, full price within. Reschedule or full refund if due to weather.
Do you offer military discounts?
Yes! Show government ID during sign-up process.
When should I arrive?
Please arrive 30 minutes prior to your scheduled time.