Five-Star Waterfront Experiences since 1978.
The highlight of your vacation in St. Pete Beach, Florida.
Safe, fun, and unforgettable activities for all ages. Choose between parasailing, dolphin and sunset cruises, waverunners and more!
1,220 TripAdvisor reviews


2018 Parasail Operator of the Year
710 Google reviews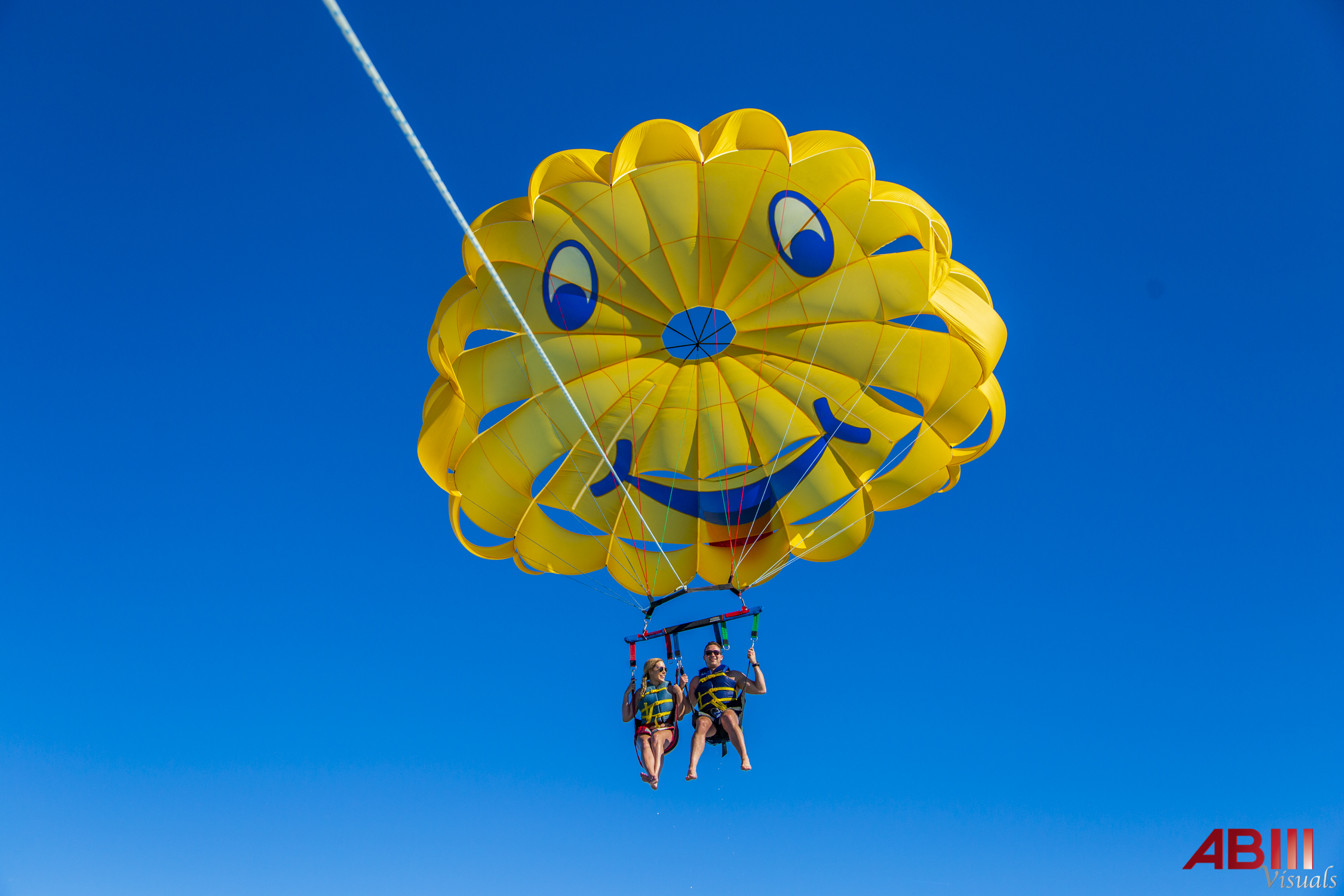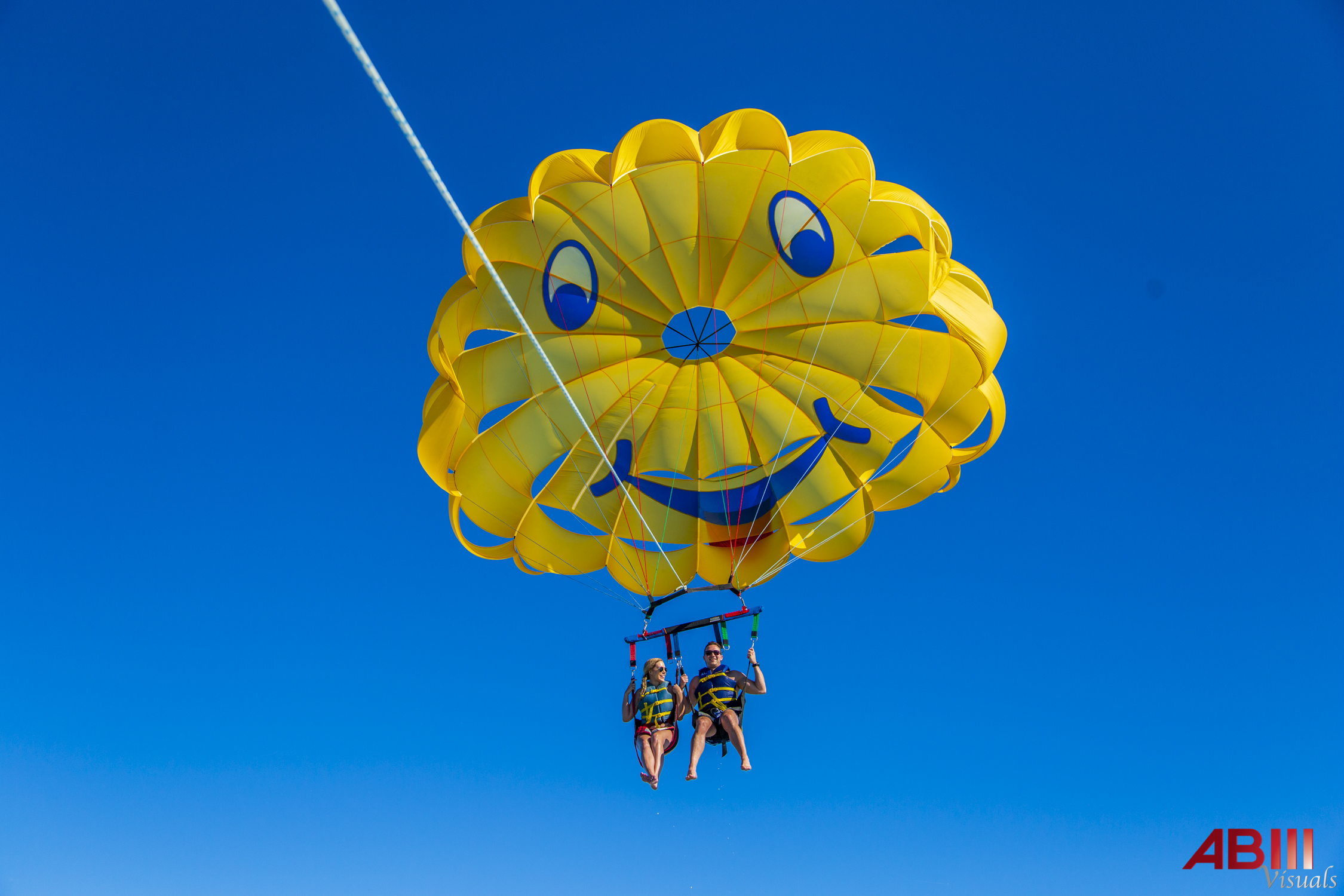 Thrilling fun in the sky
Parasailing
Set your sights high with this bucket list experience! Parasail above breathtaking St. Pete Beach, taking in an exhilarating view of the coastline on a solo excursion or with friends and family.
Can't wait to come back and do it again! We went parasailing- it was an amazing experience! My husband and I had so much fun. We got the extra packages (Adrenaline junkie and photo package) and it was DEFINITELY worth it! Can't wait to come back and do it again!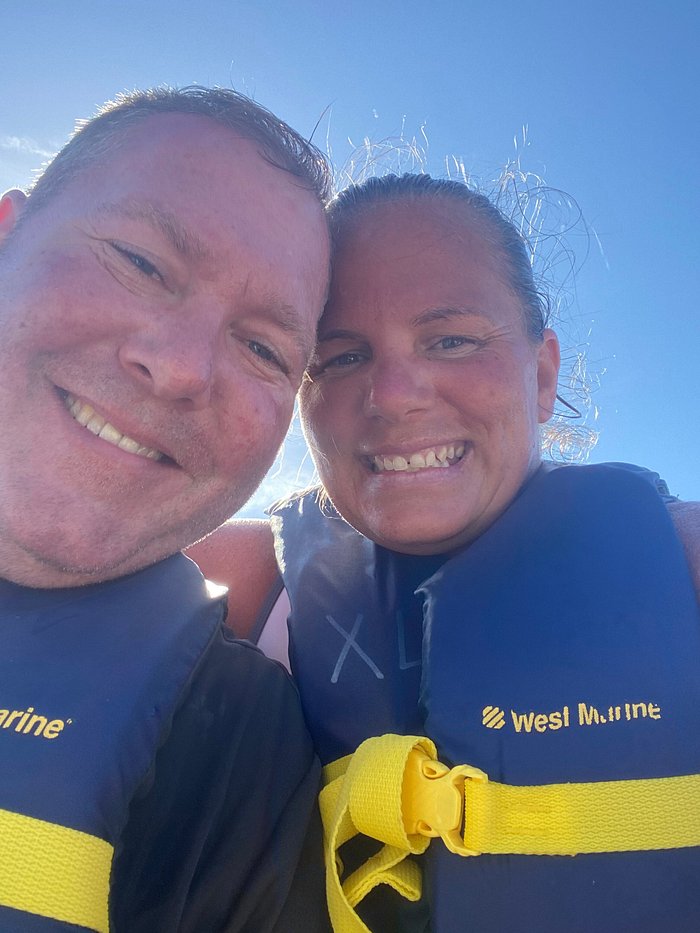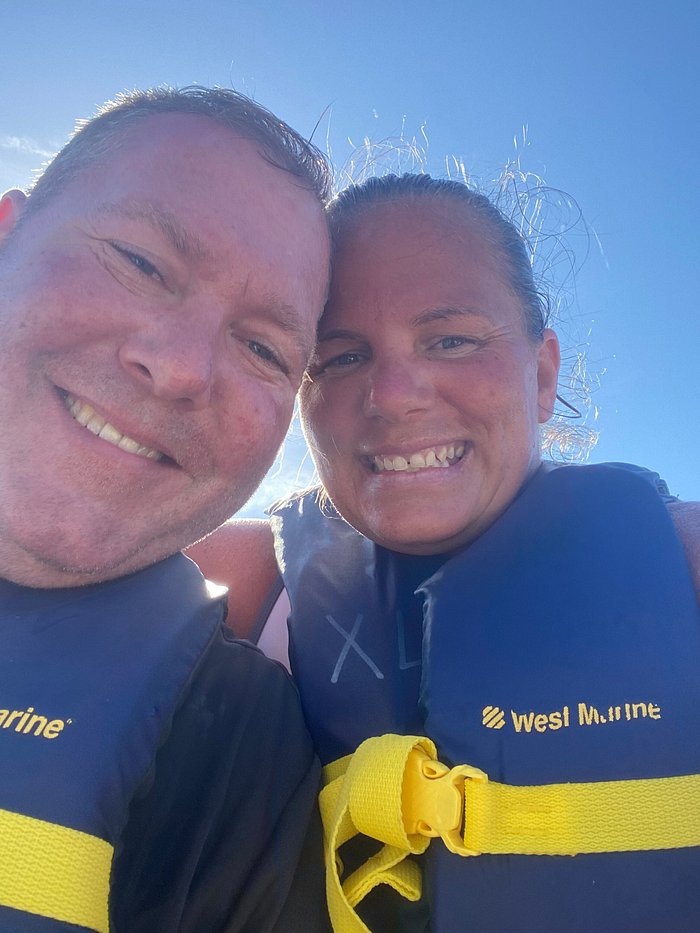 Alicia O
TripAdvisor review
Best trip with Captain Tim & Kive! My husband and I went on the Sunset Boat cruise on our trip to St. Pete. On our way out to Shell Key Island, we got to see several dolphins (they even jumped out of the water for us!). Once we arrived at the island, they gave us an hour to walk around and collect shells (I think everyone on our boat came back with at least 5 full sand dollars!). The ride back was stunning, watching the sun set over the water (Captain Kive took individual sunset photos for everyone). The captains were both very knowledgeable and shared a lot of history with us. To top everything off, we had an hour of free beer to enjoy on the ride back. I can't recommend this tour enough - if you're alone, with your significant other, or have a large group with kids - this cruise is perfect for everyone and worth every penny!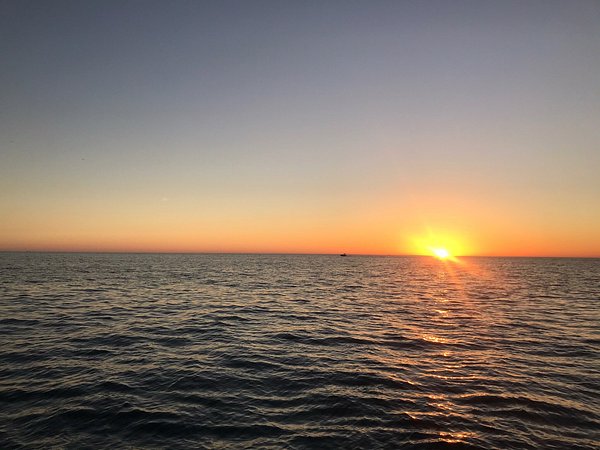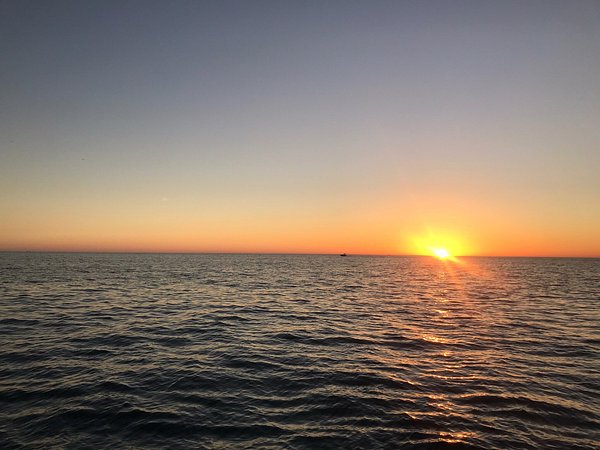 Maddie H
TripAdvisor review
IT WAS SO AWESOME! I had always wanted to try this out, but was generally apprehensive about actually doing it, and just never made the time. Well staying at The Sirata this weekend, I decided I was going to treat myself and my girlfriend. All I can say is, IT WAS SO AWESOME! The views are incredible, and the crew of Steve and Bailey were able to put us at ease, and they made it sooo much fun!! Highly recommend!