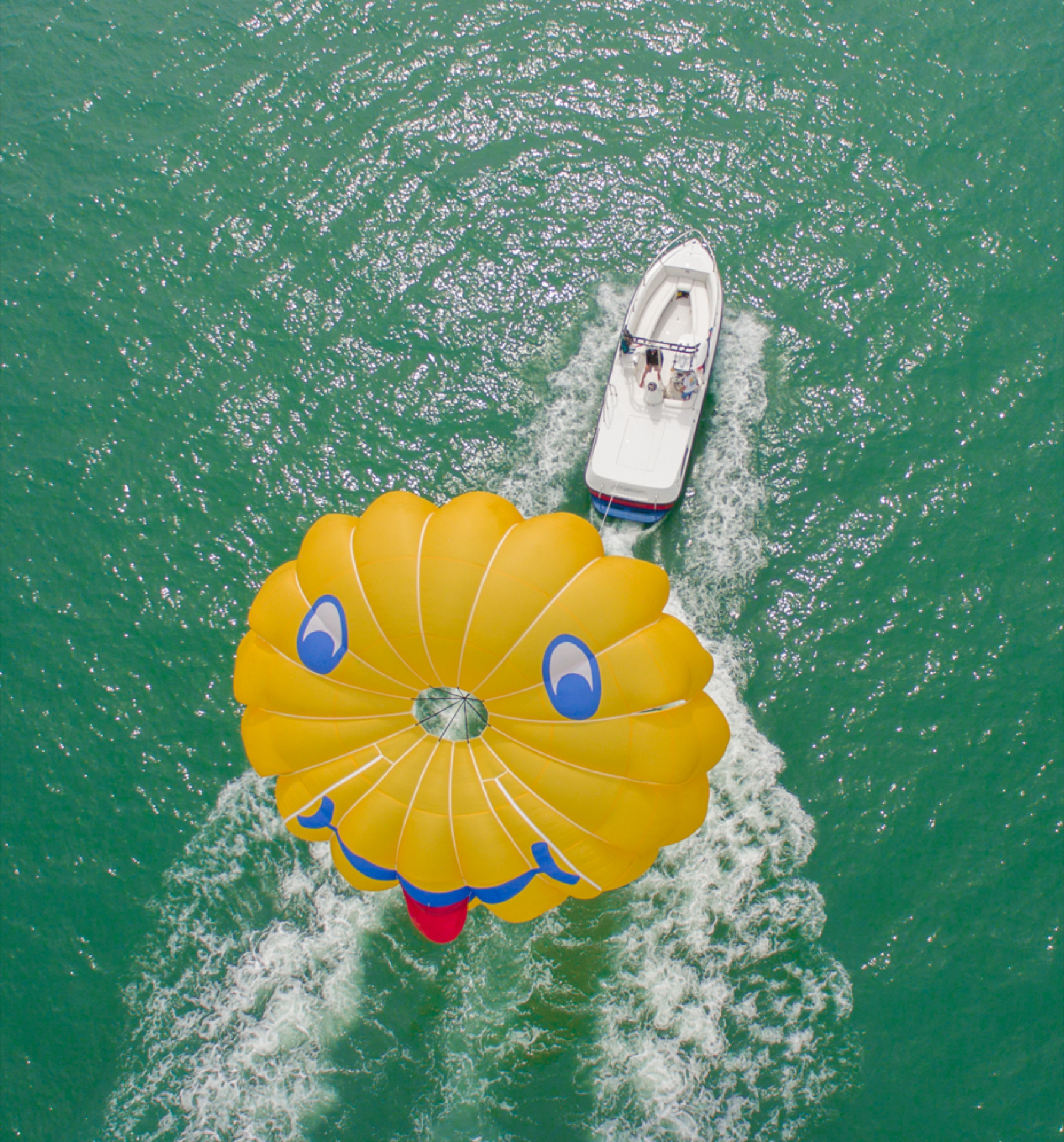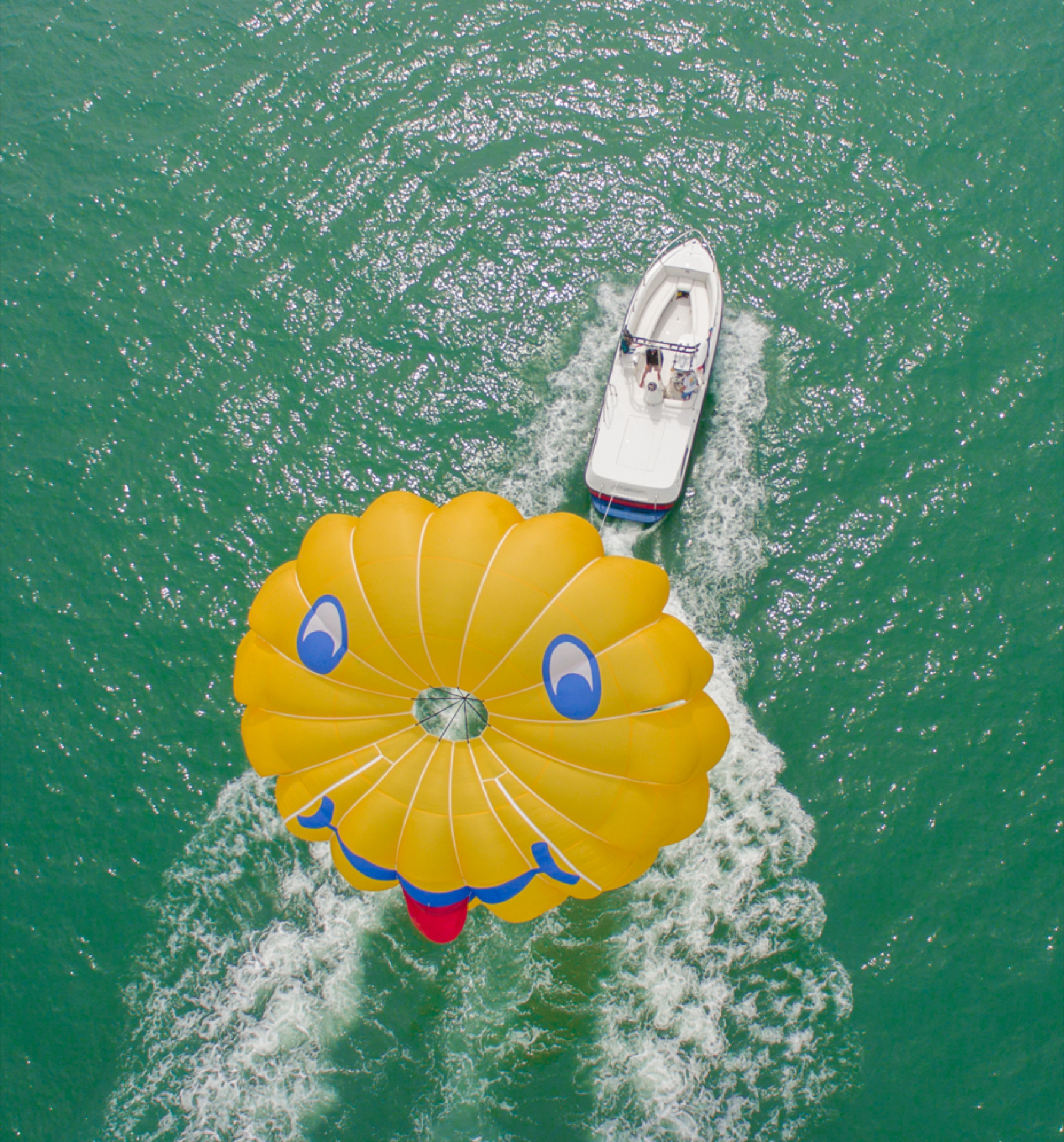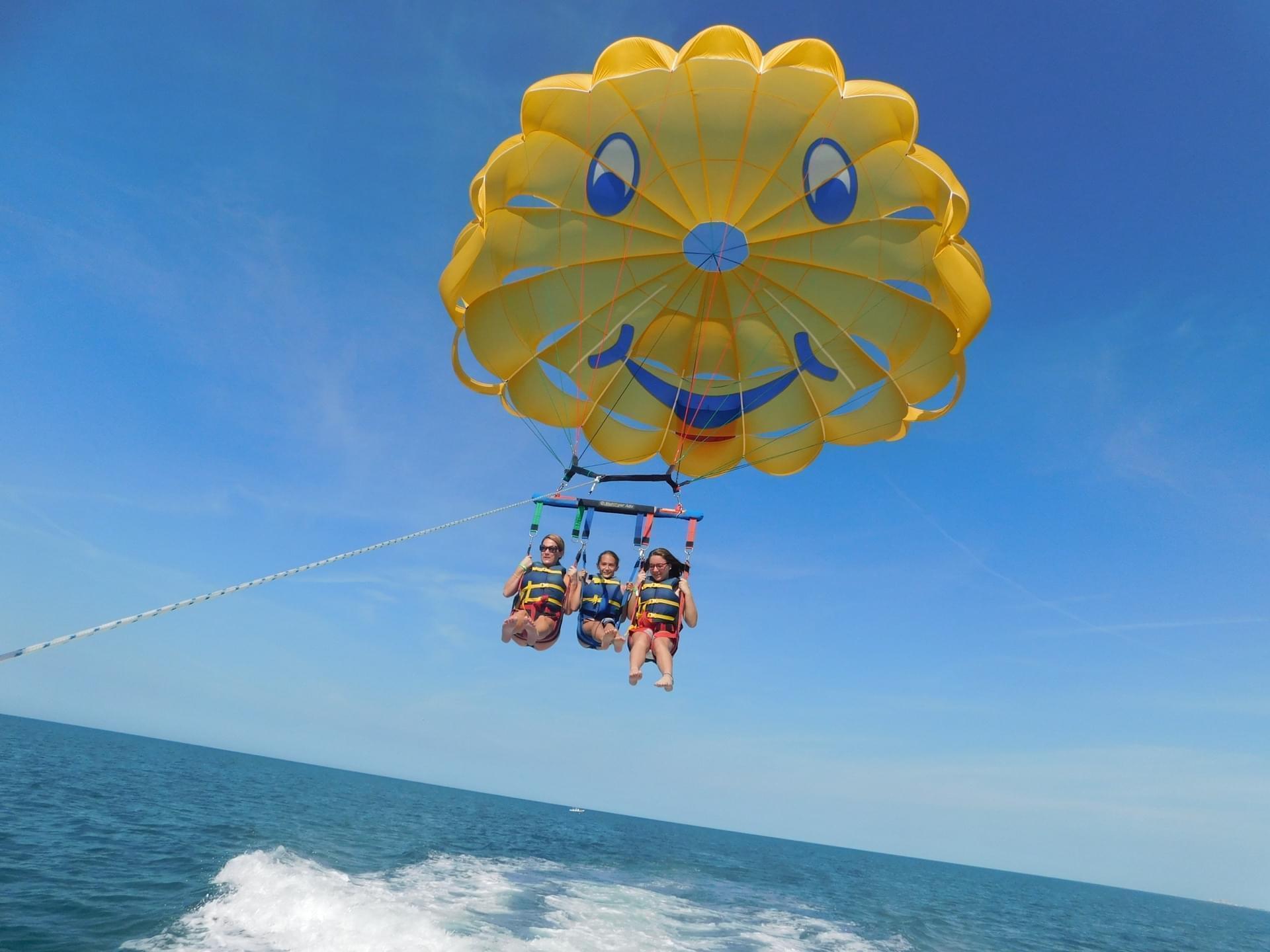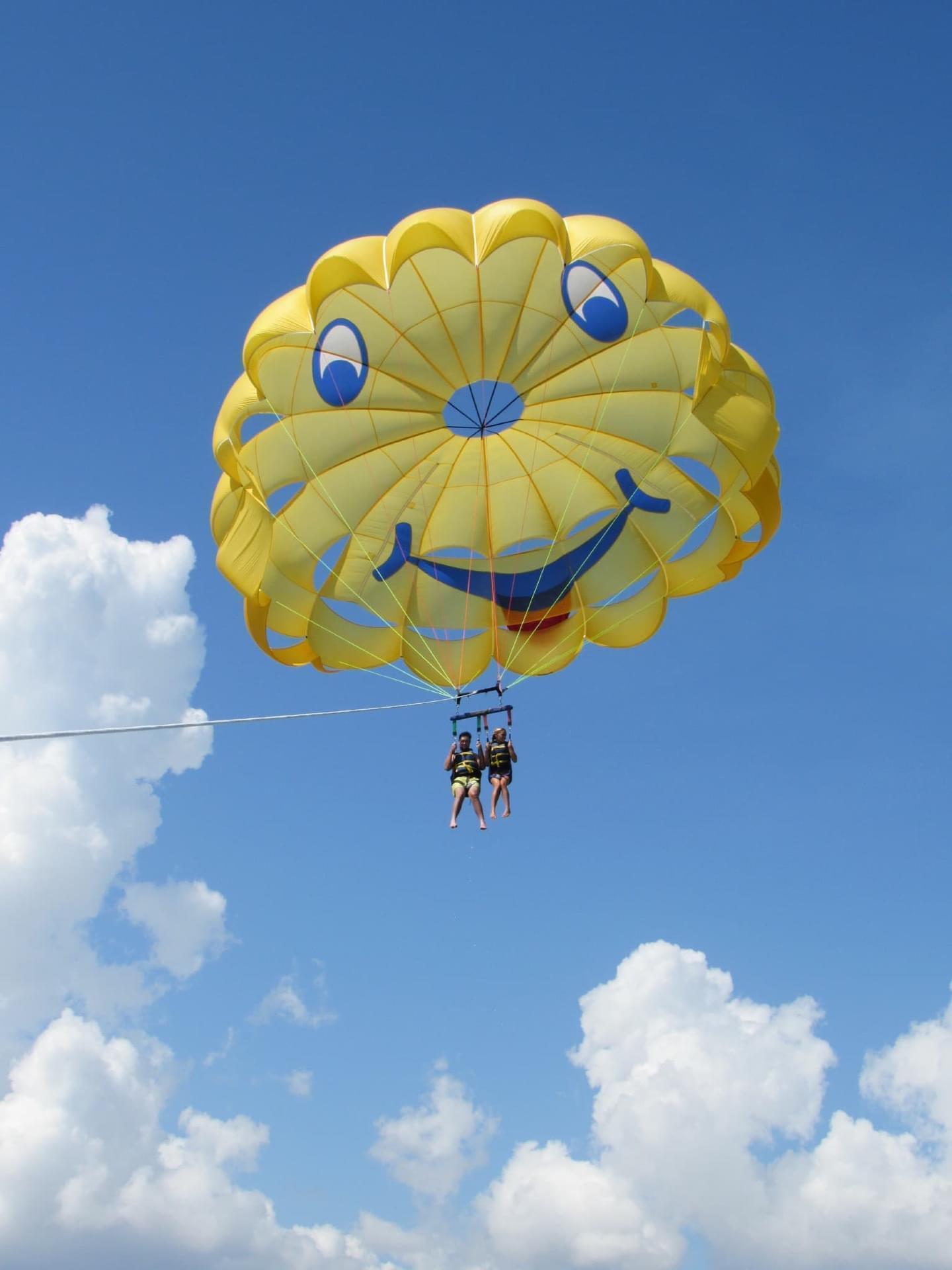 Parasailing
Set your sights high with this bucket list experience! Parasail above breathtaking St. Pete Beach, taking in an exhilarating view of the coastline on a solo excursion or with friends and family.
Sail sky-high above the sand and water!
Take your St. Pete Beach vacation to new heights with a thrilling parasailing adventure! Soar 300 feet above the stunning Gulf of Mexico, enjoying an incredible bird's eye view of our pristine white sand beaches and captivating sea life.
This once in a lifetime 10-minute parasailing excursion fits easily into your schedule. Share this adventure with up to 2 other people or have the not-so-adventurous types watch from the safety of the boat, space-permitting. Add on a photo-package complete with 7 to 10 photo frame quality images to memorialize your sky-high tour.
2018's W.S.I.A's operator of the year for safety standards and exemplary customer service, Suncoast Watersports adheres to the strictest industry guidelines for our parasailing operations. Detailed instruction is provided before the activity, weather standards are rigorously followed, and each trip is carefully supervised.
Overview
Features
Friendly expert guides
U.S.C.G.-inspected vessel
Optional photo package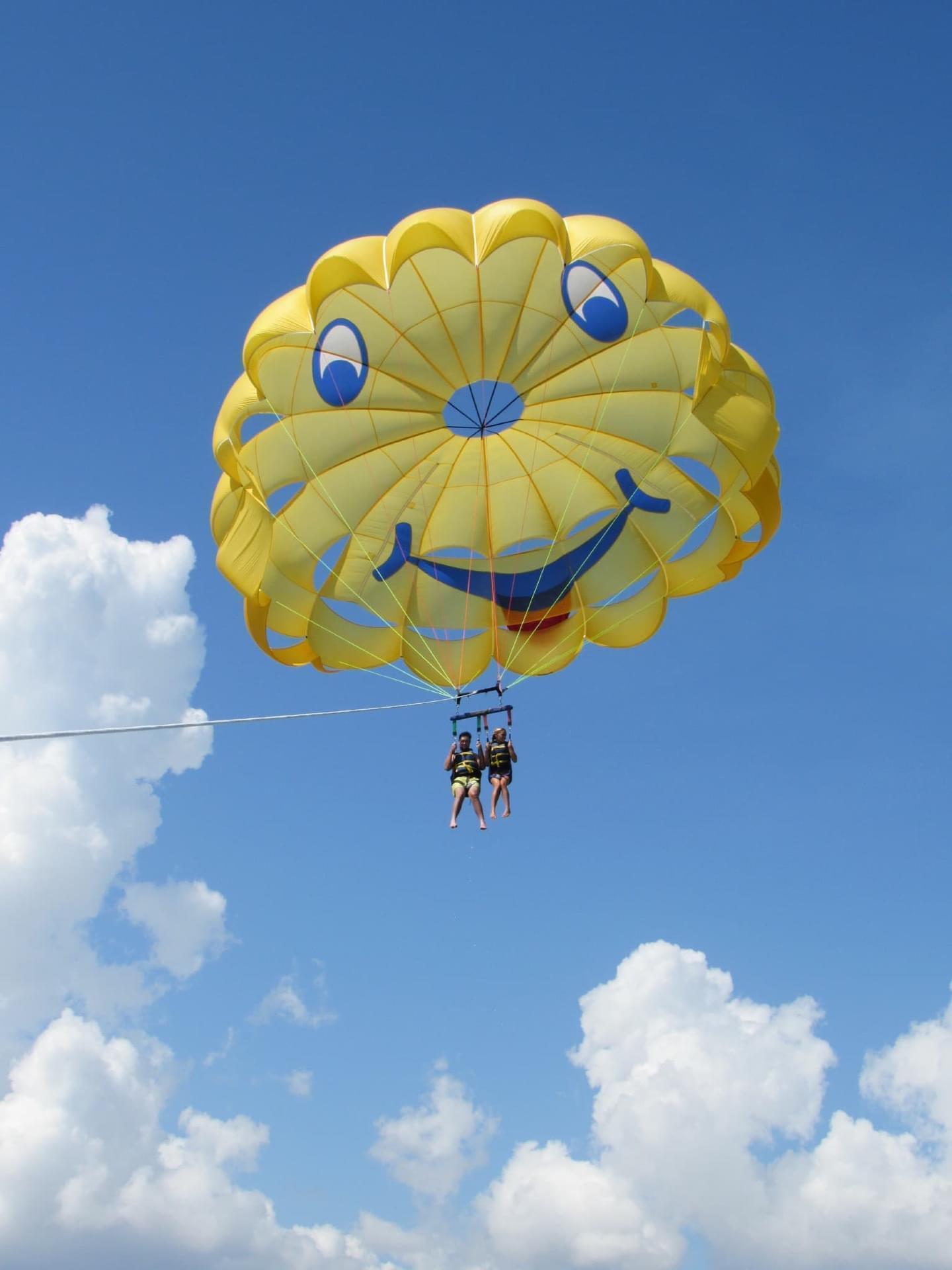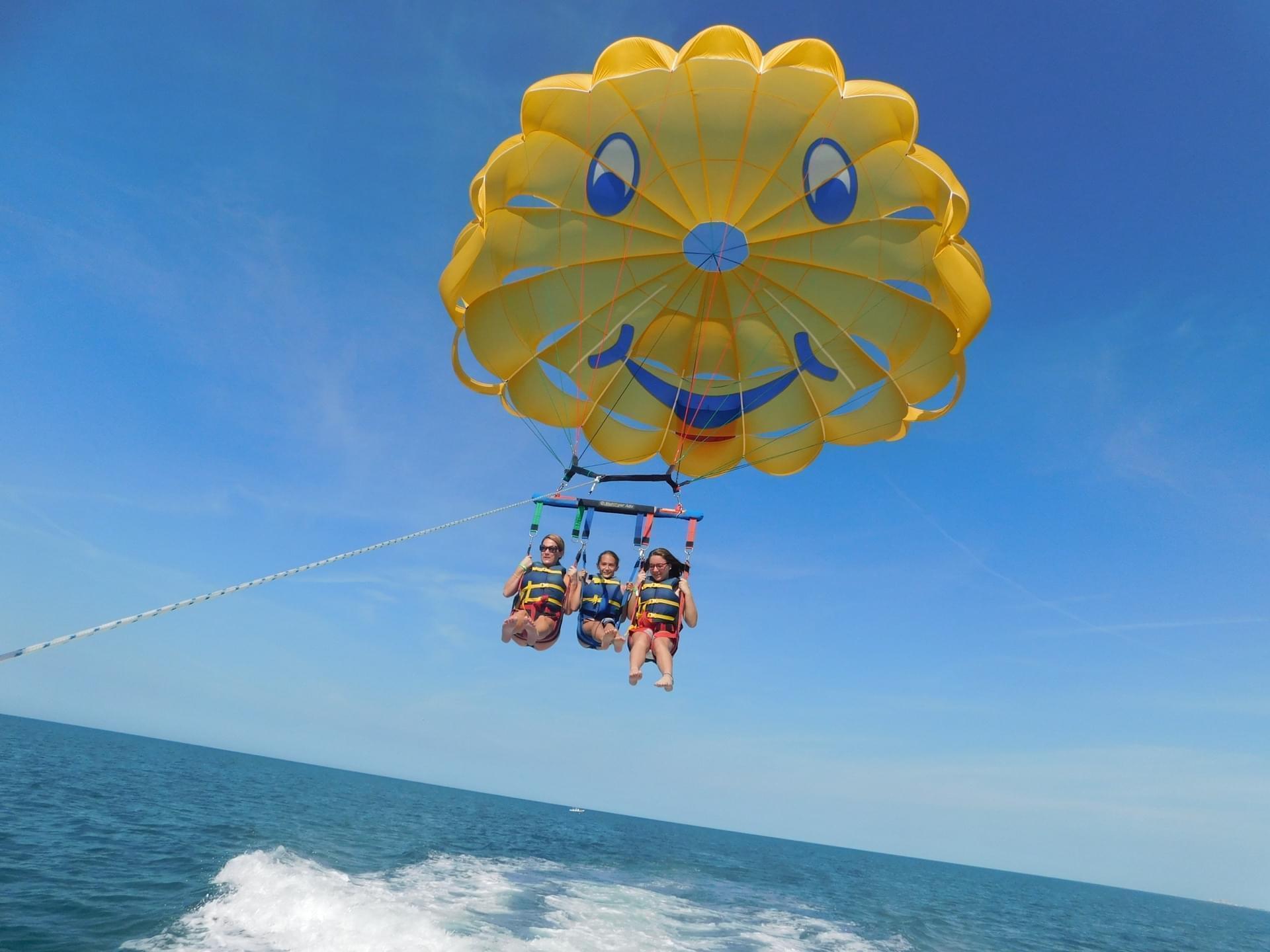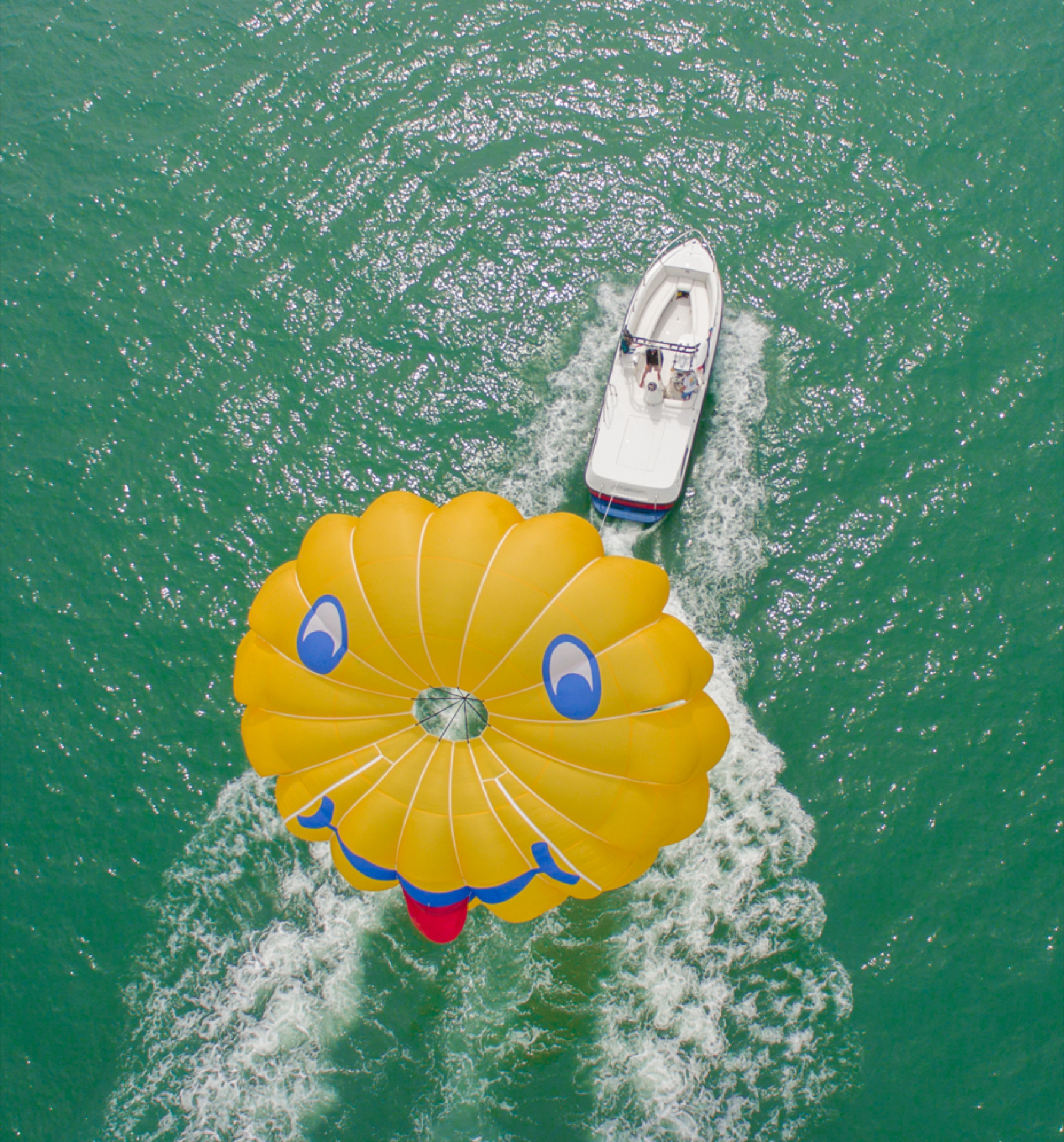 886 TripAdvisor reviews

2018 Parasail Operator of the Year
487 Google reviews
Totally worth it Down for Easter 2021. Ike and Brad were great. Parasailing off of Tradewinds resort. Dan drove us out - great ride. Dragos walked us through the process. Great for 15 and 17 year old daughters.- they had a blast. Totally worth it. Great atmosphere on the boat for families and fun to interact with other groups going before and after you.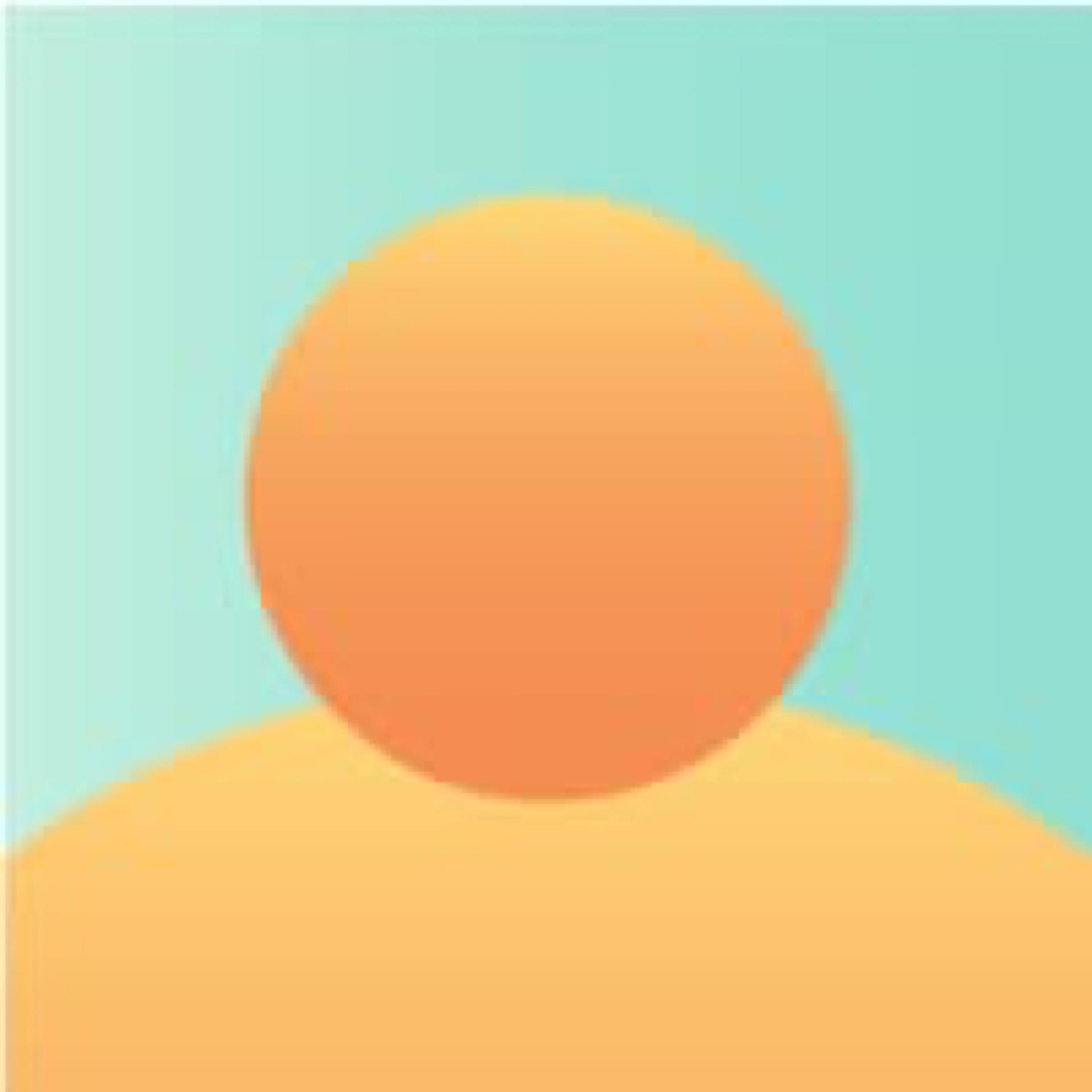 The Director
Google review
On a whim, decided to take the sunset tour & super happy we did. Started boarding the boat with some reggae music which set the perfect vibe for a sunset cruise. Captain Tim & Dan were awesome, super fun & friendly & knowledgeable… they made the experience awesome for sure.

mandadiggit
TripAdvisor review
We went parasailing and it was amazing. The staff kept you well informed on what was going to happen and how to do everything. The pictures turned out well. Also did the Dolphin Watch and Sand Dollar Island. The staff worked hard to see lots of dolphins. I have never seen so many up close.

Voyage22822914535
TripAdvisor review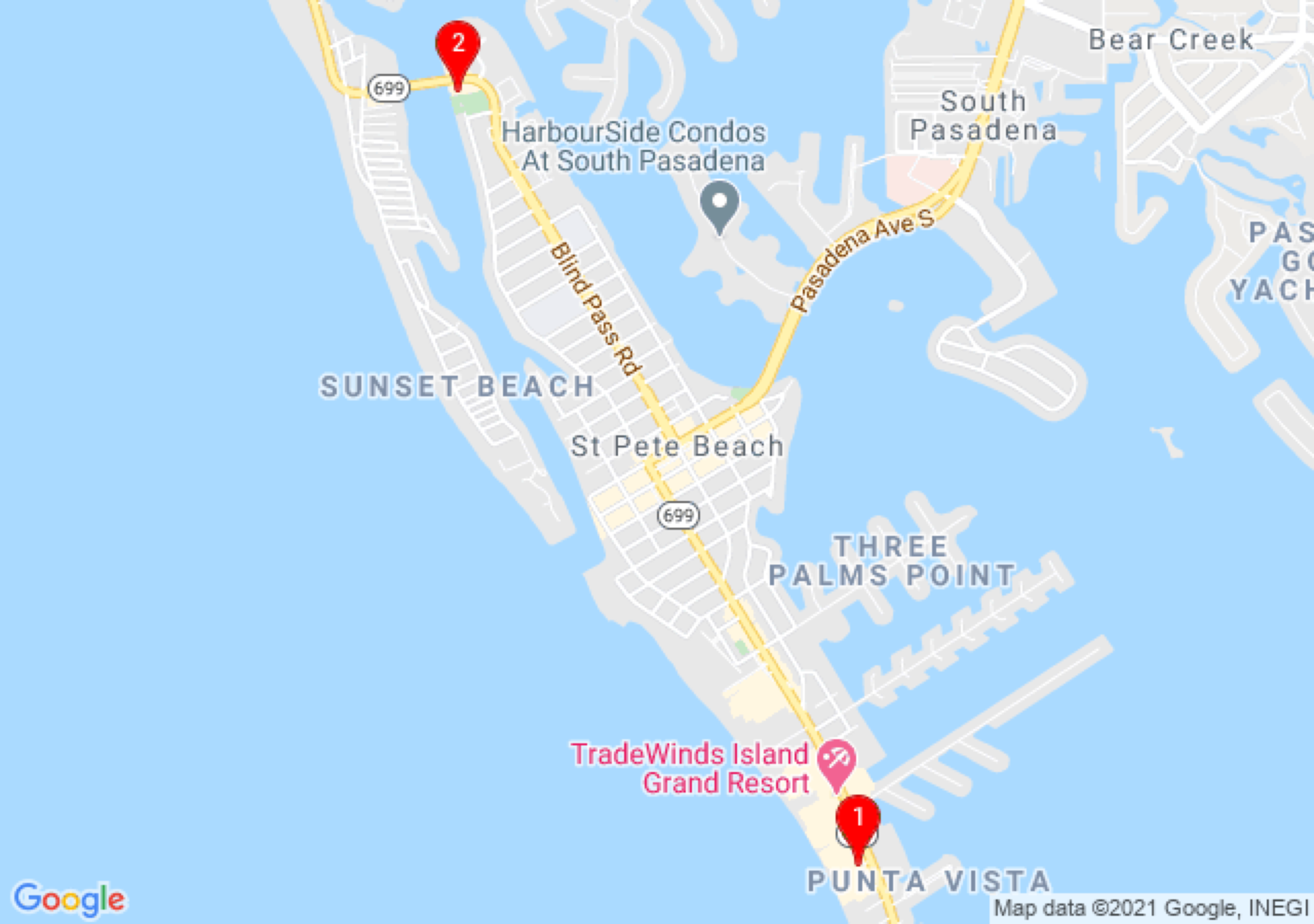 Frequently asked questions
What's your cancellation/refund policy?
Free before 24 hours, full price within. Reschedule or full refund if due to weather.
How high and how long do you fly in the air?
You will be about 300 feet in the air for approximately 8-10 minutes from takeoff to landing. Take off and landing are both on the boat.
Do you offer military discounts?
Yes! Show government ID during sign-up process.
When should I arrive?
Please arrive 30 minutes prior to your scheduled time.