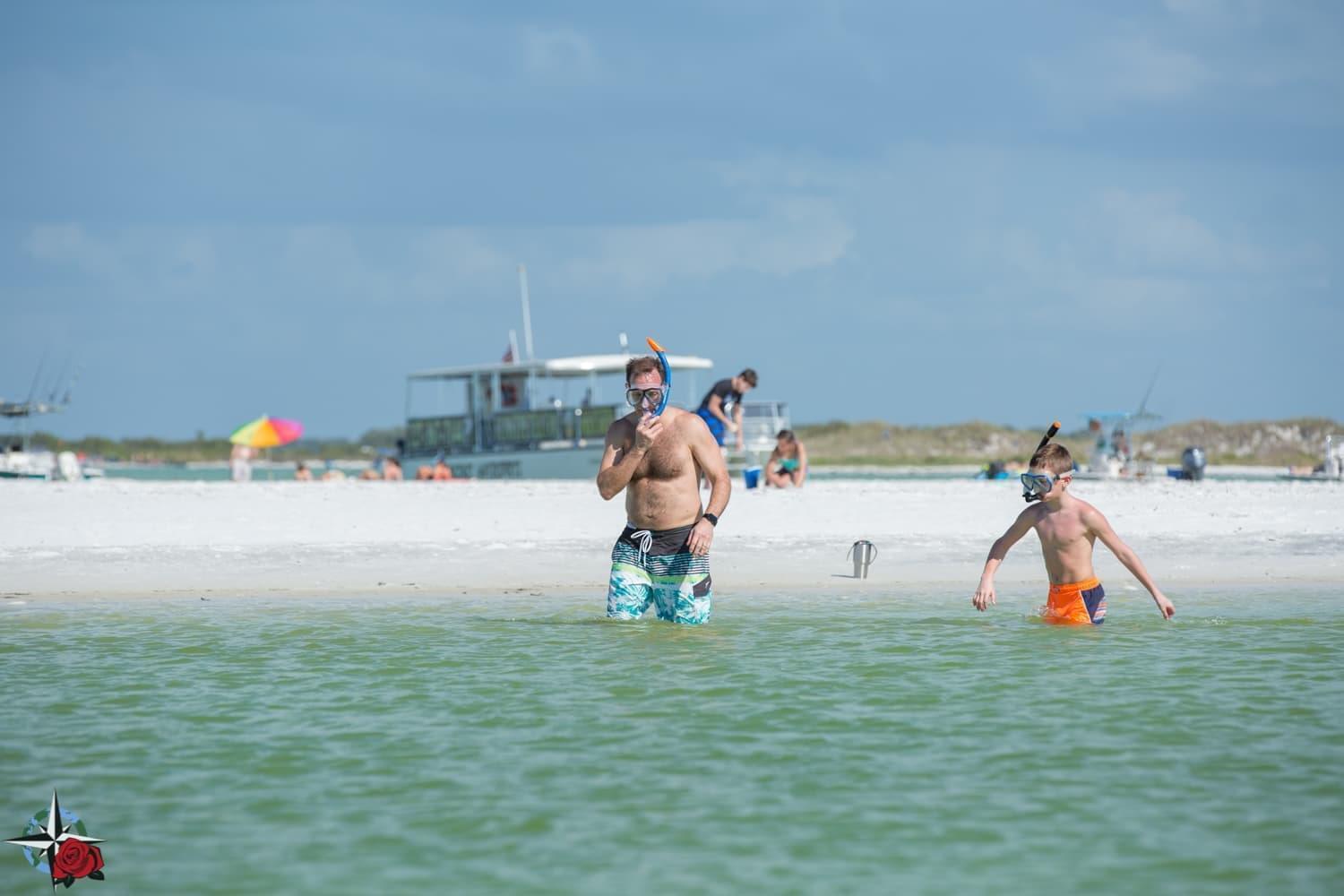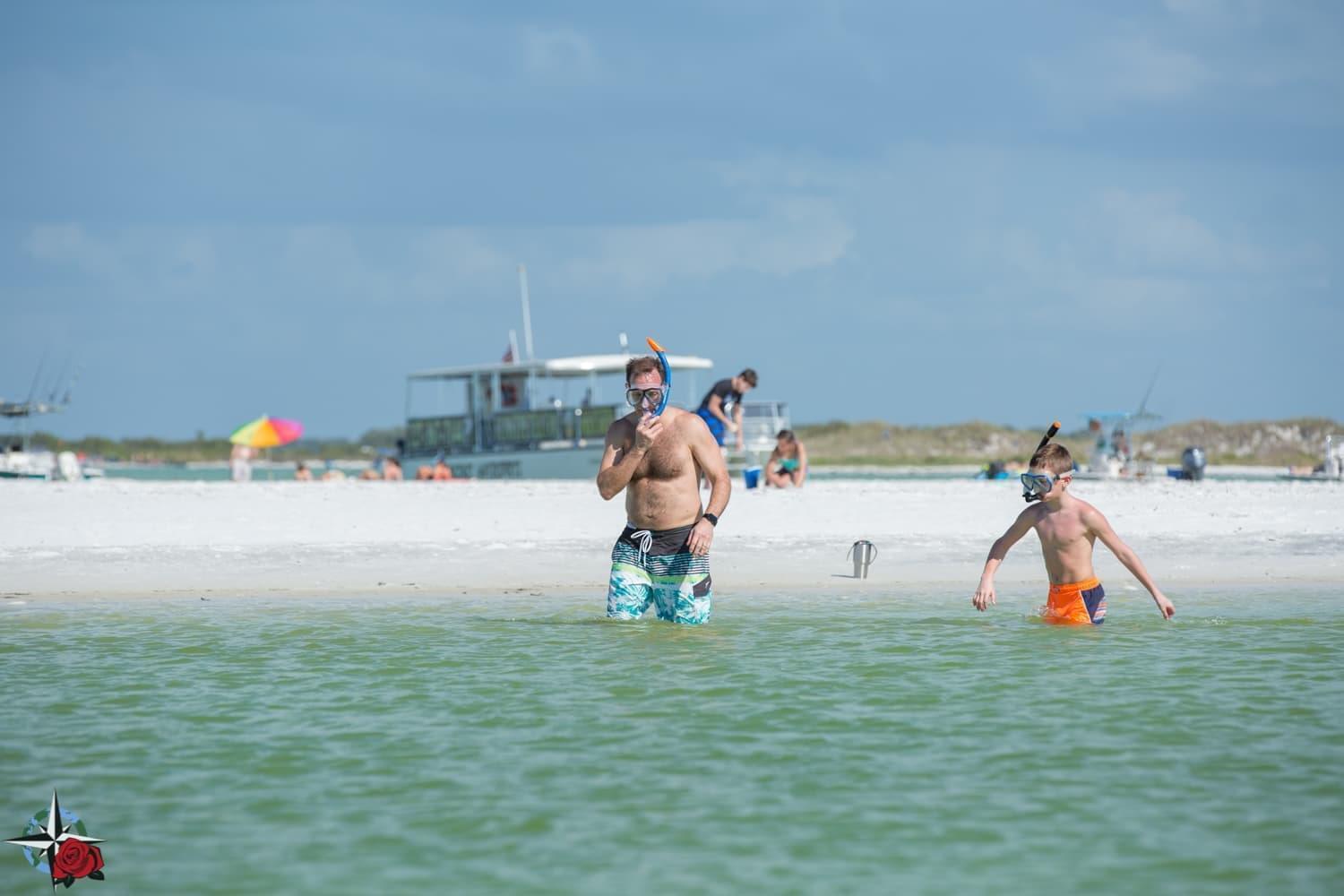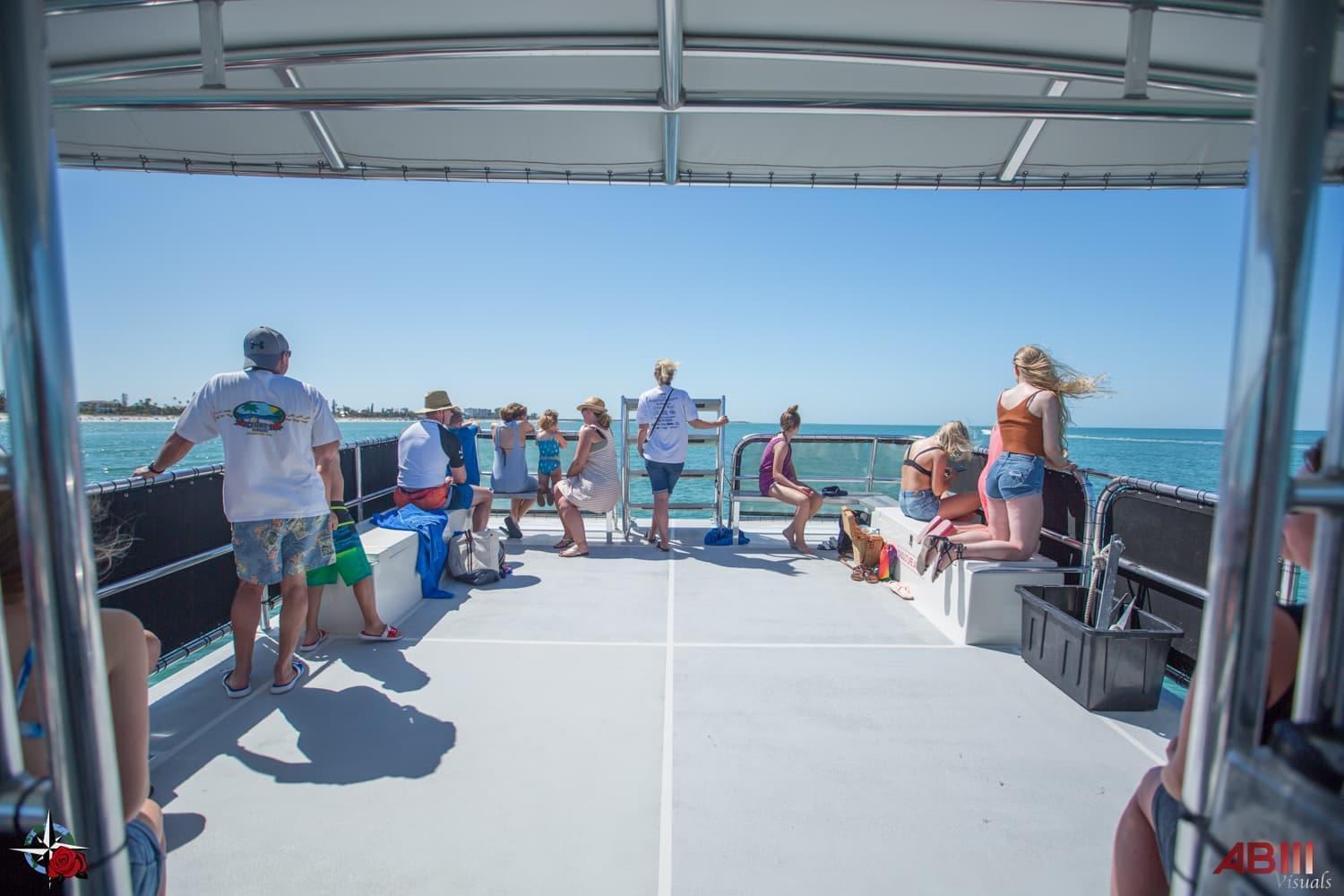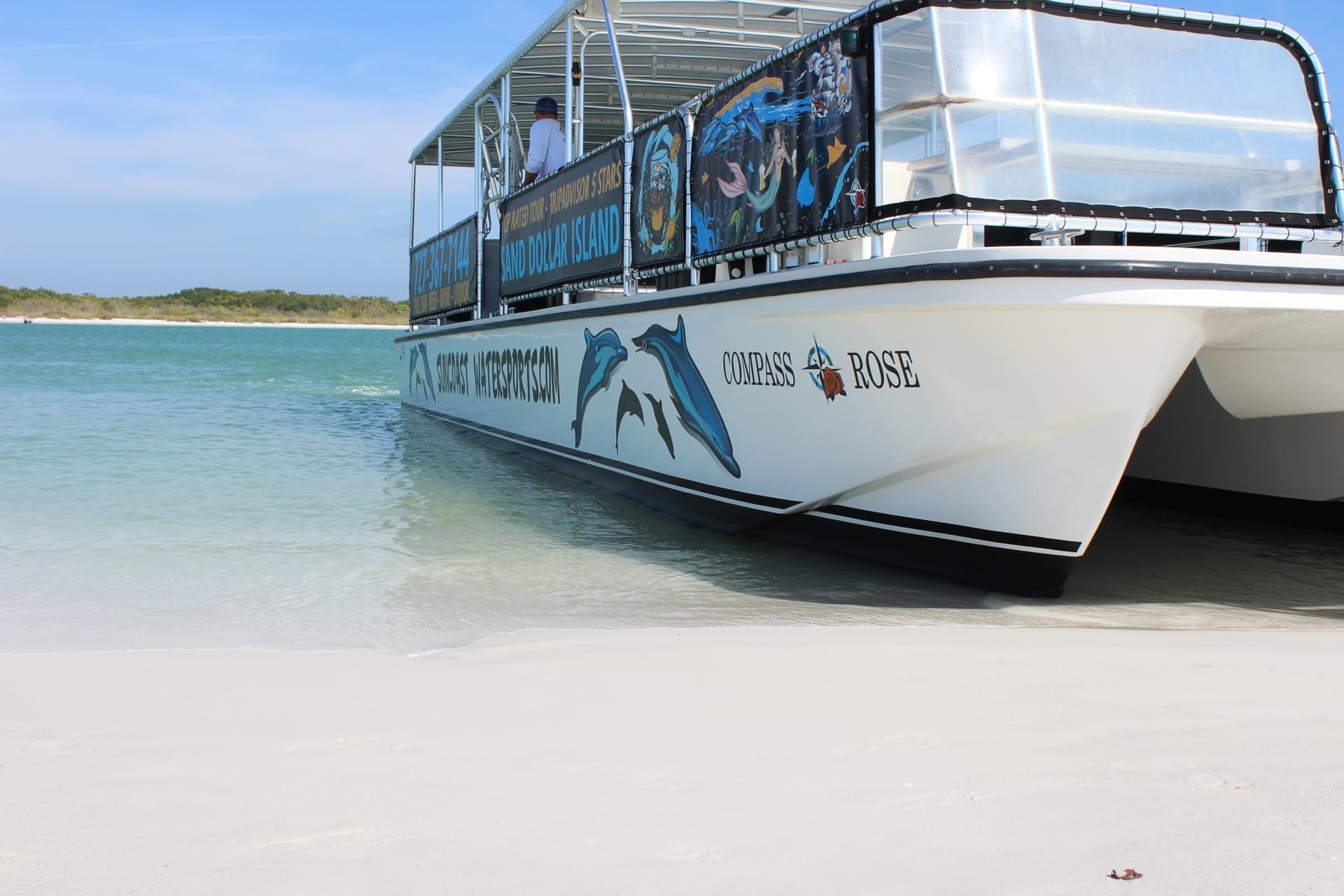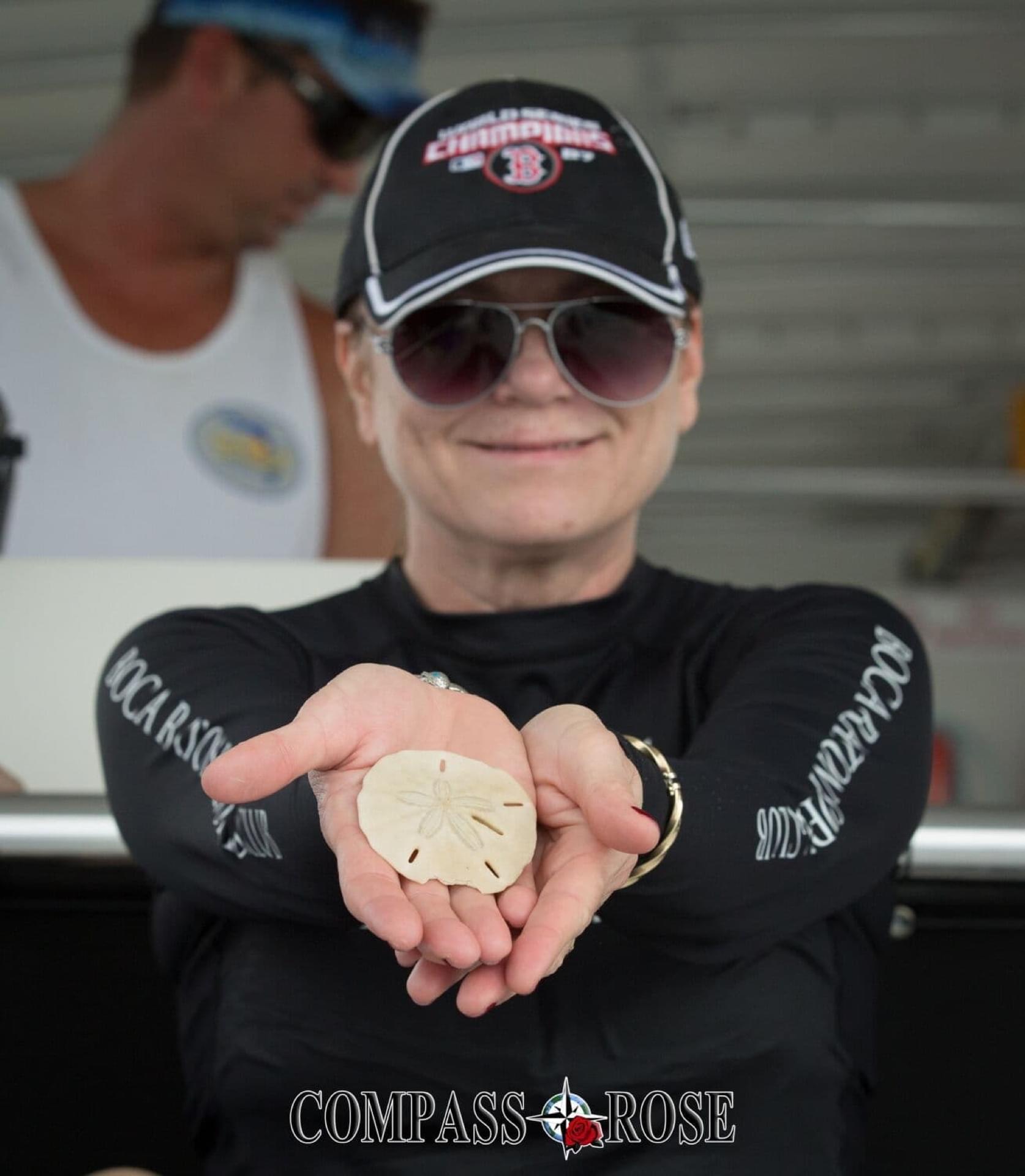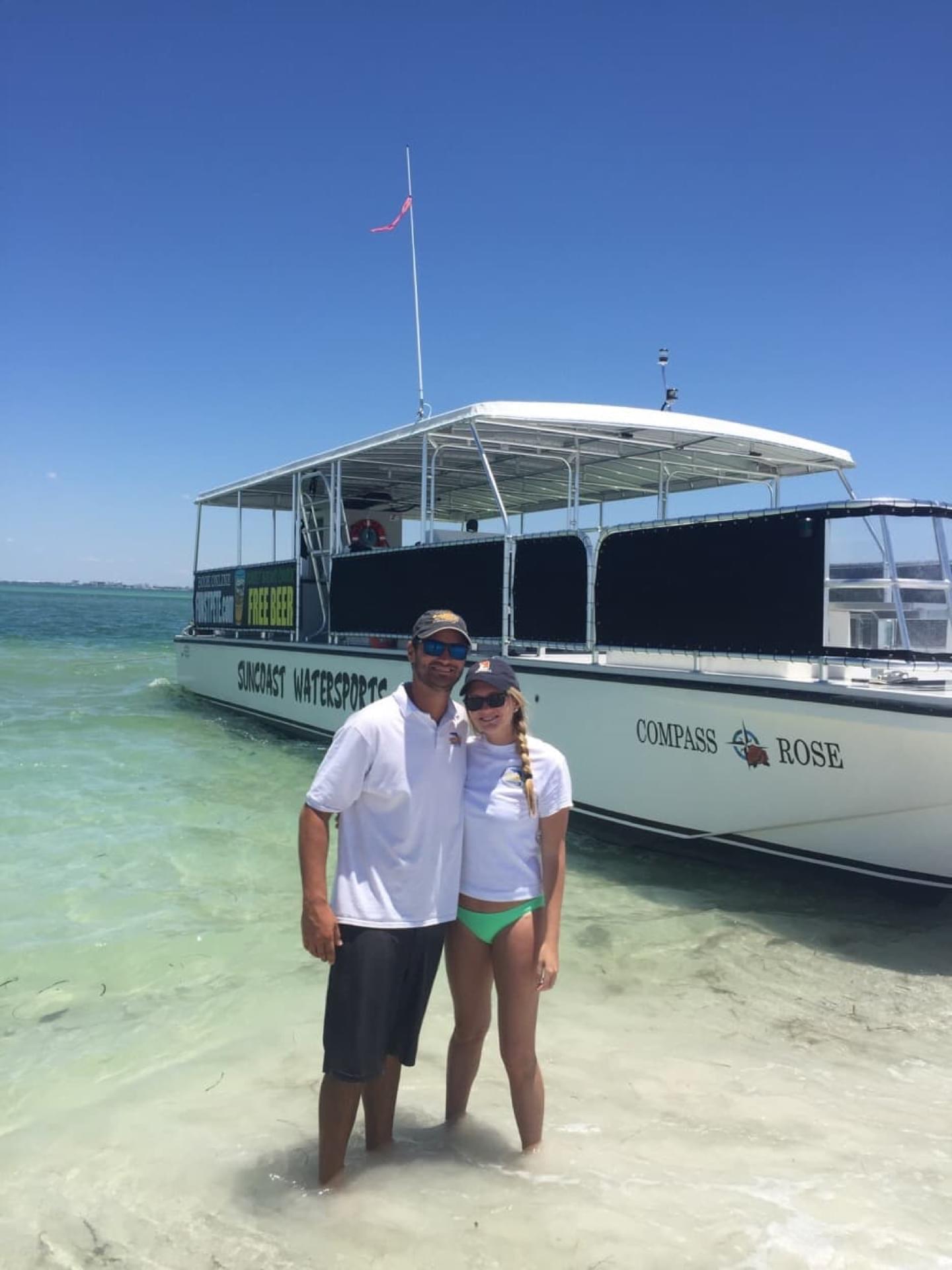 Sand Dollar Island Dolphin Tour
Perfect for all ages and filled with photo opportunities, this is a memorable way to spend an afternoon. Watch for dolphins as you're ferried out to Sand Dollar Island for an incredible sand dollar and shelling experience.
Delight in an exciting adventure on sea and land!
This will undoubtedly be a highlight of your vacation.
Watch for dolphins playing in the boat's wake on the ride to and from "Sand Dollar Island," a pristine half-mile sandbar located just off the coast of the famous Fort Desoto and Shell Key preserve. Maybe you'll also encounter sea turtles, manatees, or other marine life not regularly seen off the populated Western Florida beaches.
Once there, spend your time on the beach collecting sand dollars and awesome shells such as horse conchs, shark eye shells, and tulips shells. You can't find these on any of St. Pete's vacation beaches, so you'll go home with a fantastic collection!  
After combing the beach, take time to explore the sand bar and snorkel in the crystal blue water. The shallow depth of the water and lack of current makes this beach perfect for novice and young snorkelers.
Overview
Features
On-board bathroom
U.S.C.G.-inspected vessel
Friendly expert guides
Children's life jackets
Refreshments
Fully sanitized surfaces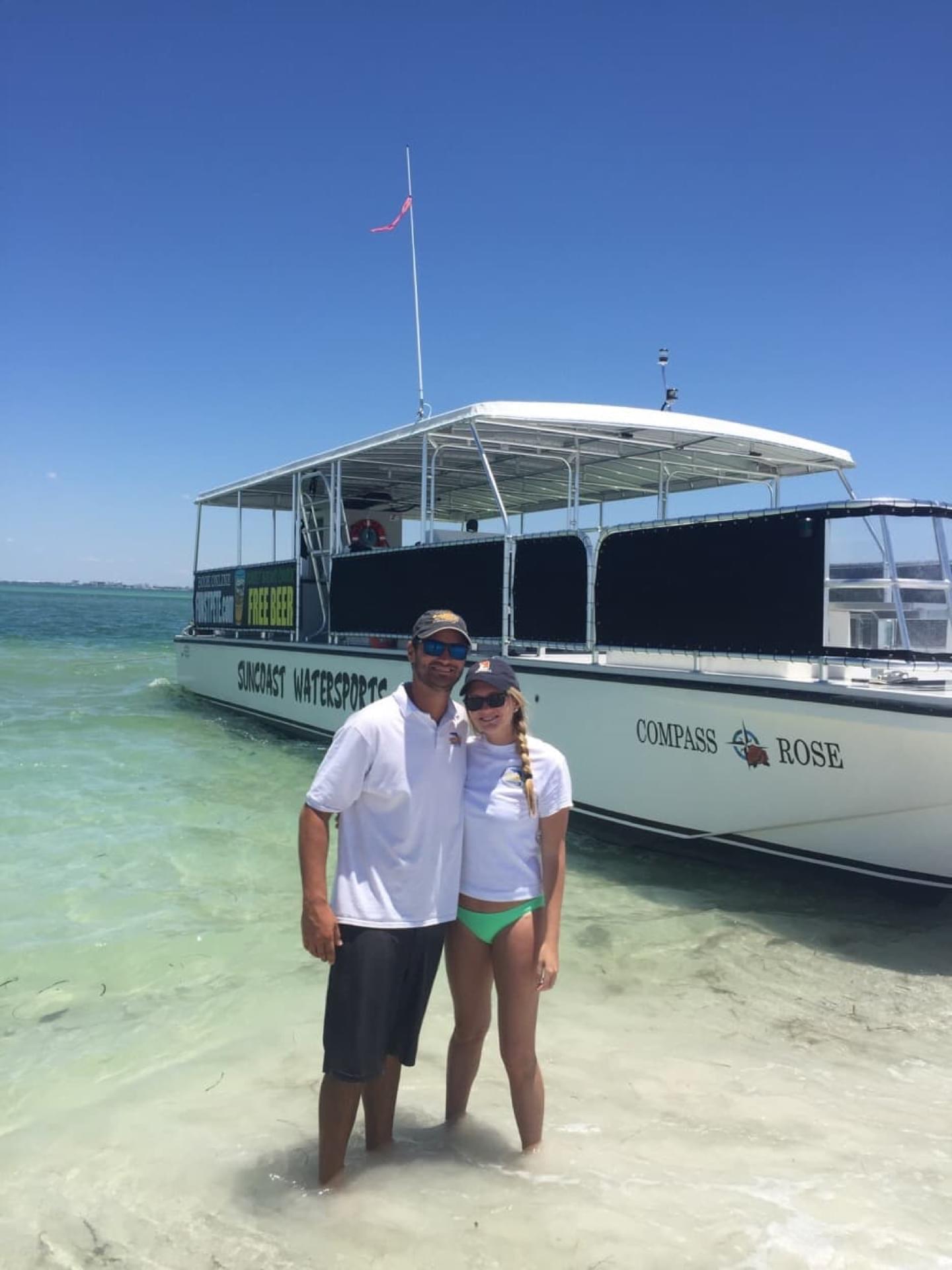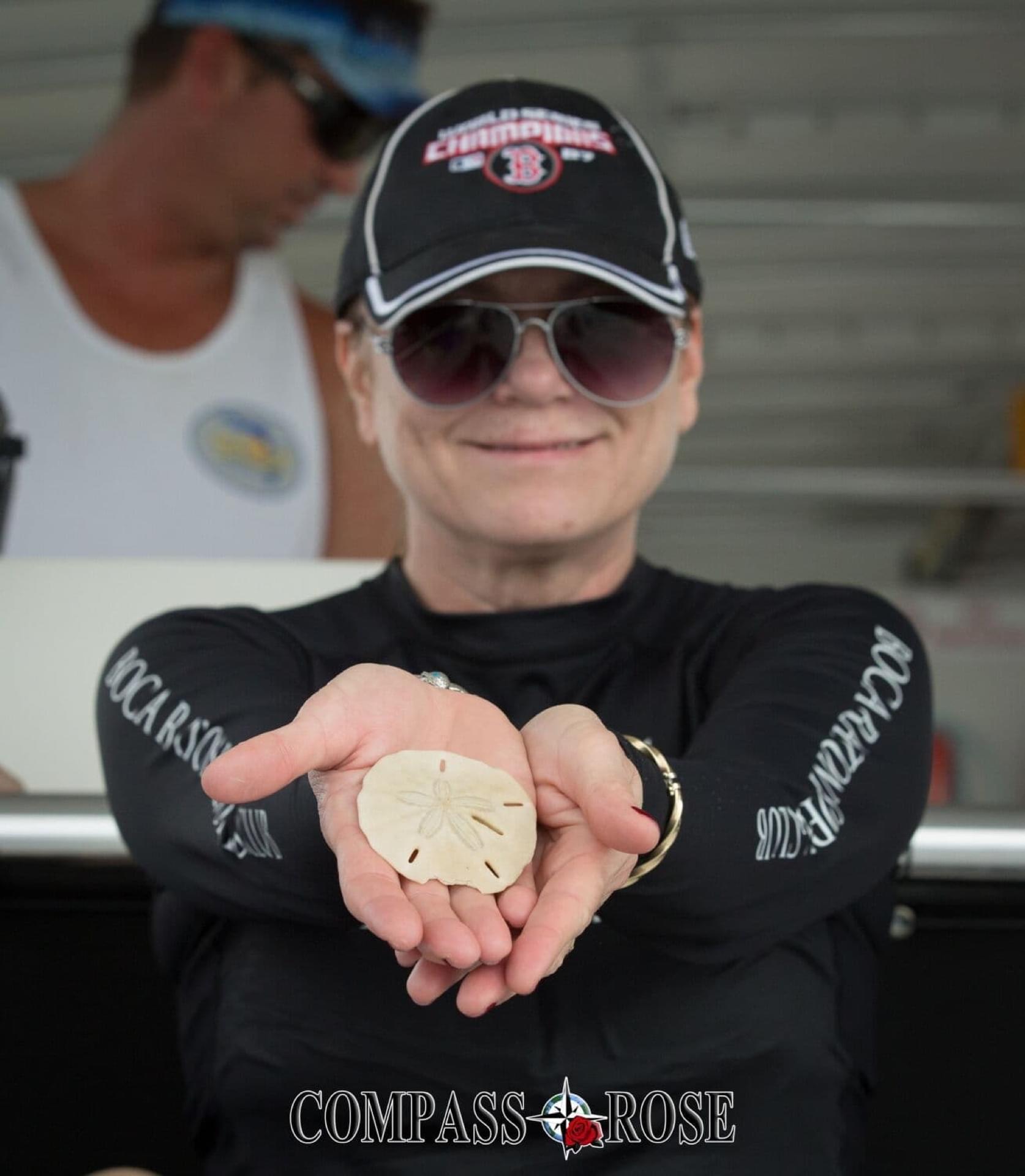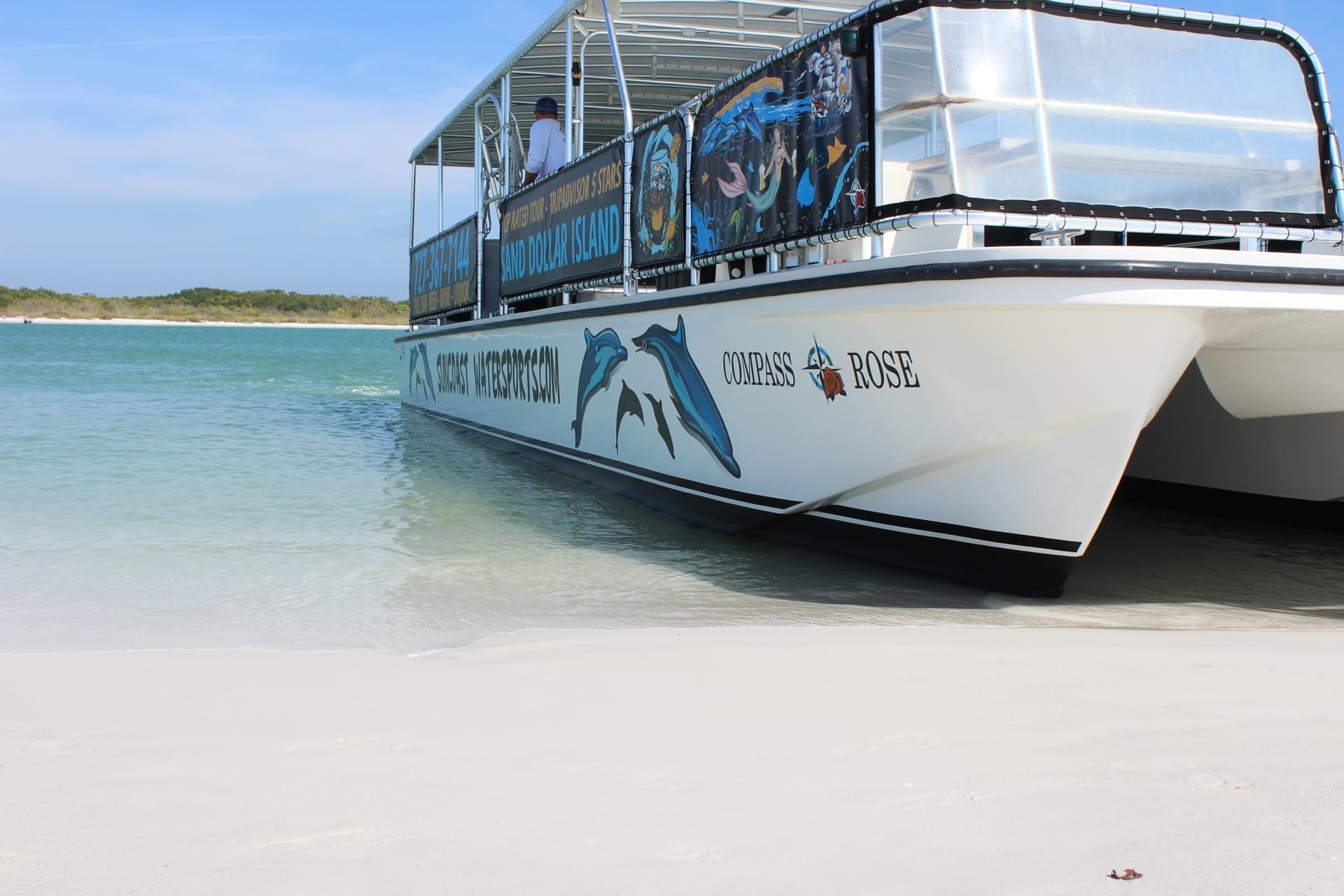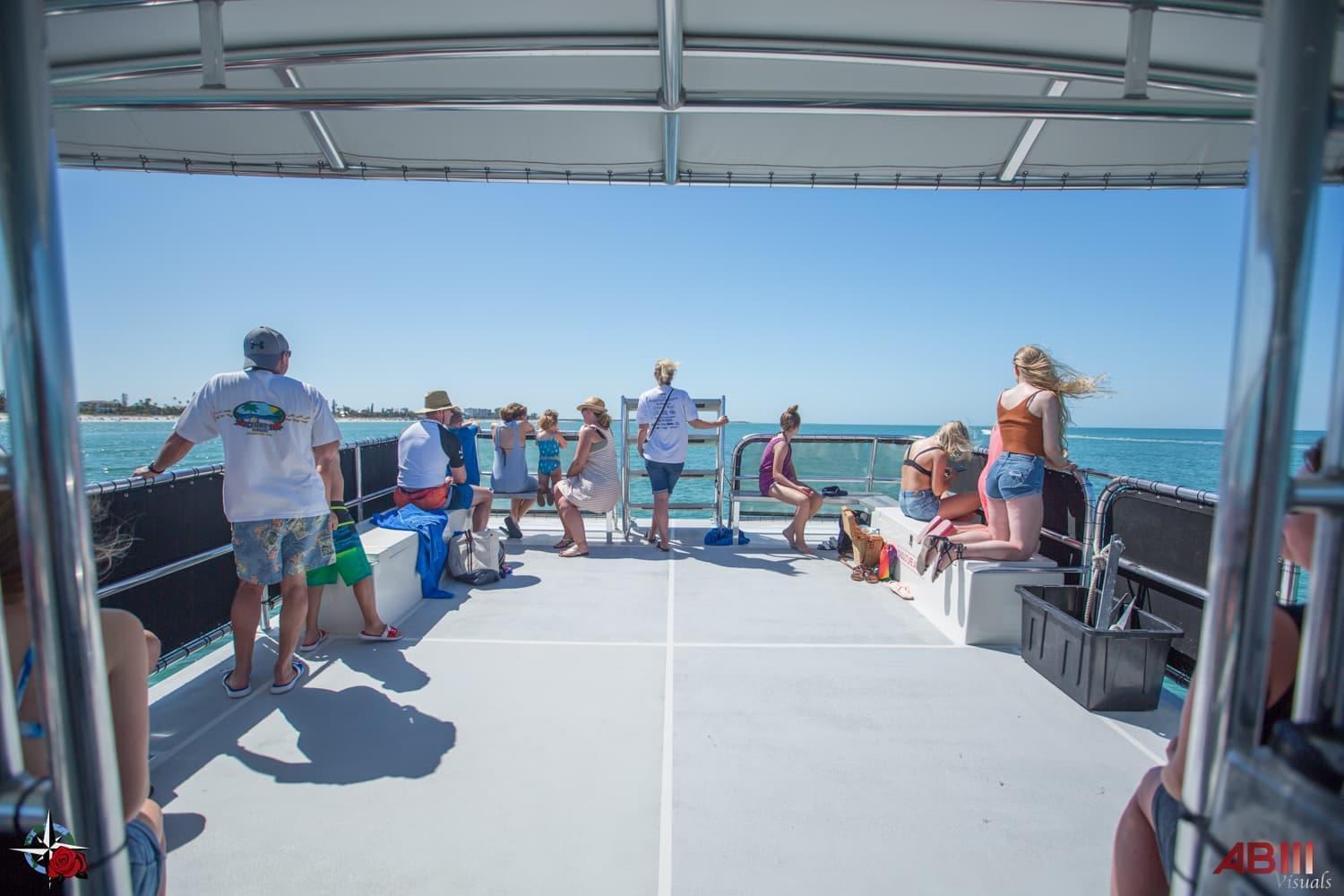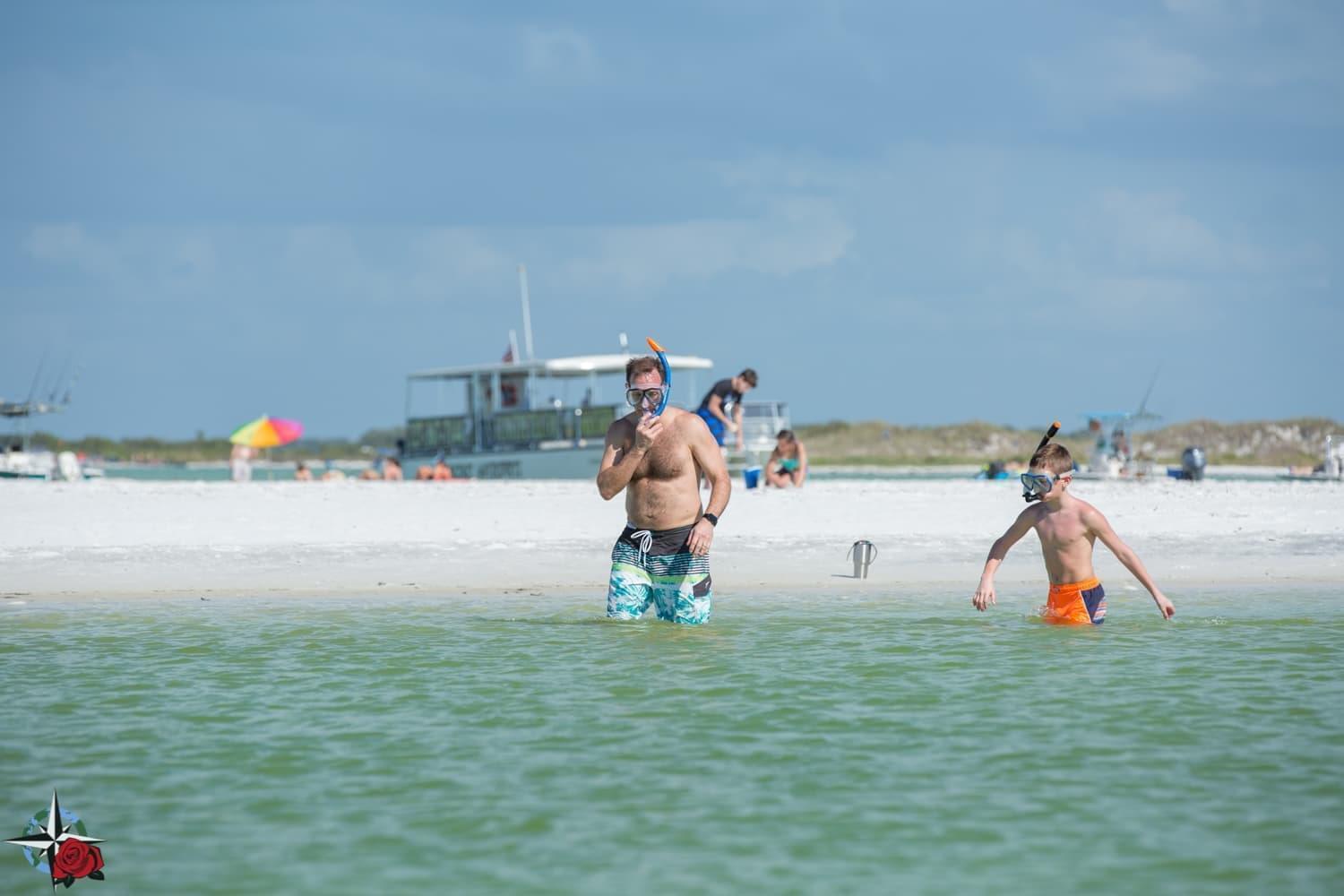 886 TripAdvisor reviews

2018 Parasail Operator of the Year
487 Google reviews
The parasailing was exceptionally good. I'd never done it before, but the guides explained what was going to happen and how the safety equipment worked. I felt safe the entire time. The view from altitude of the entire Tampa Bay area is amazing. You may see dolphins, sharks, or other sea life; we saw two dolphins but nothing else.

probich0
TripAdvisor review
On a whim, decided to take the sunset tour & super happy we did. Started boarding the boat with some reggae music which set the perfect vibe for a sunset cruise. Captain Tim & Dan were awesome, super fun & friendly & knowledgeable… they made the experience awesome for sure.

mandadiggit
TripAdvisor review
We went parasailing and it was amazing. The staff kept you well informed on what was going to happen and how to do everything. The pictures turned out well. Also did the Dolphin Watch and Sand Dollar Island. The staff worked hard to see lots of dolphins. I have never seen so many up close.

Voyage22822914535
TripAdvisor review
Located at our resort hub
If you're staying at one of the major resorts, our resort hub location is by far the most convenient for you!
Frequently asked questions
What's your cancellation/refund policy?
Free before 24 hours, full price within. Reschedule or full refund if due to weather.
Are we guaranteed to see dolphins?
We cannot guarantee that we will see dolphins each day, but we do have a 98% success rate of seeing dolphins on our dolphin watching tours. This is because the dolphins are here year-round and our captains are very familiar with where to find them.
Is there shade on the boat?
Yes, but shaded spaces are limited.
Can we bring our own personal coolers?
Small coolers with non-alcoholic drinks only (water, juice, gatorade, etc). No glass.
Do you provide food?
Yes! We have a variety of basic snacks available for purchase.
Do you offer military discounts?
Yes! Show government ID during sign-up process.
When should I arrive?
Please arrive 30 minutes prior to your scheduled time.
What should I wear?
Beach attire is recommended since you will be able to get off on the island and swim to look for sand dollars.
Do we get to swim with the dolphins?
No, you will not swim with the dolphins. The dolphins that we are viewing are wild. We will watch these dolphins in their natural habitat.