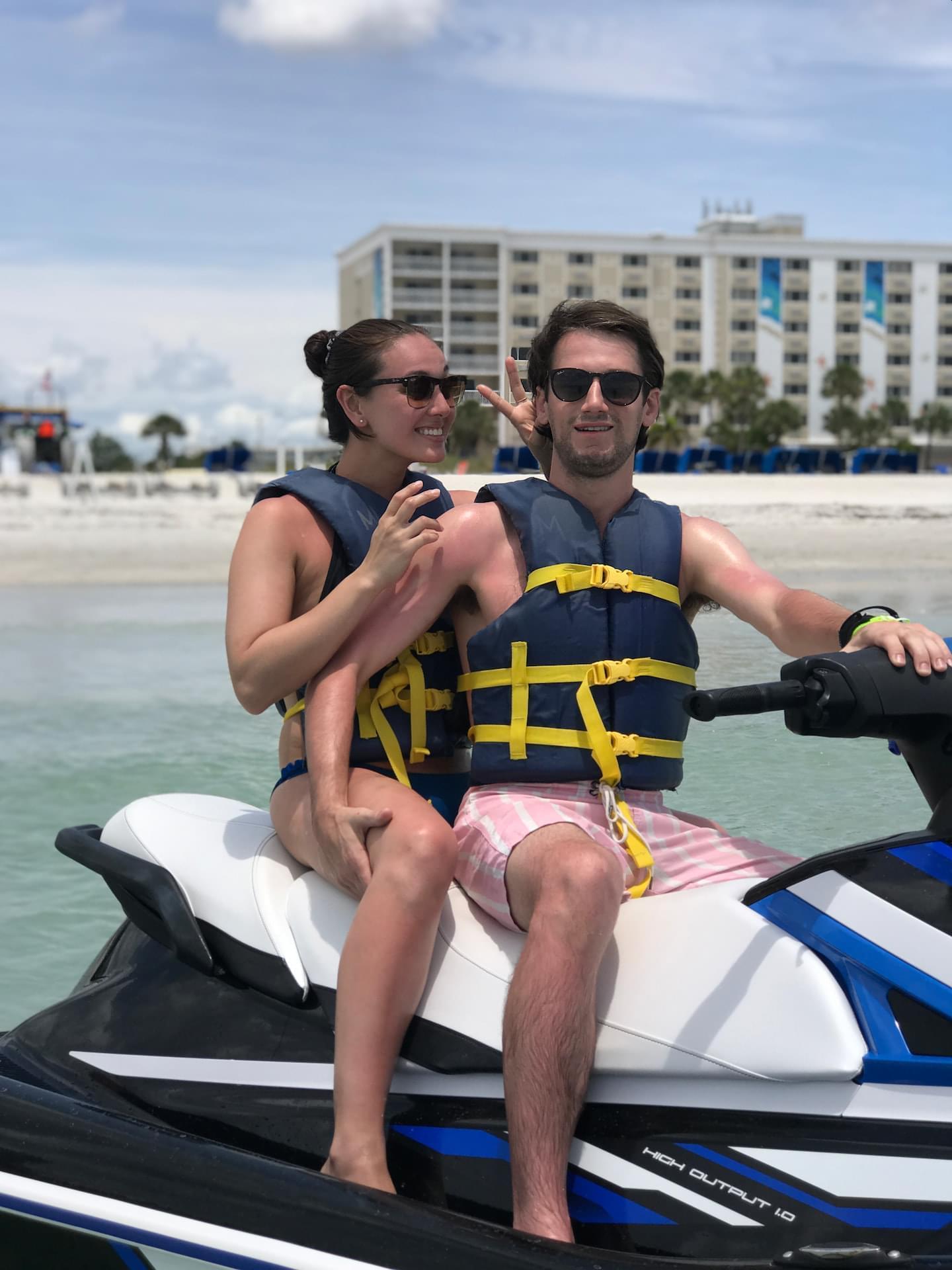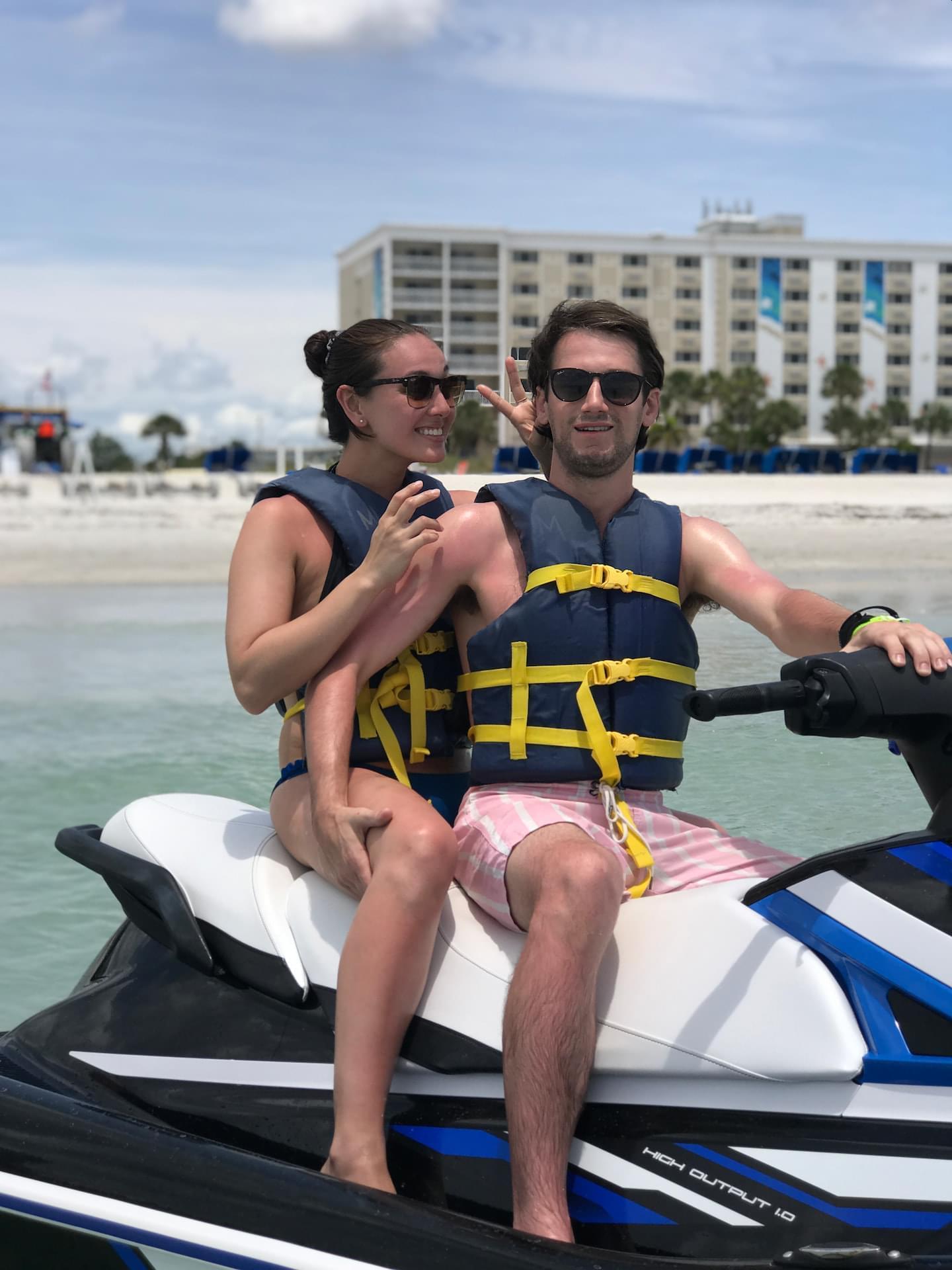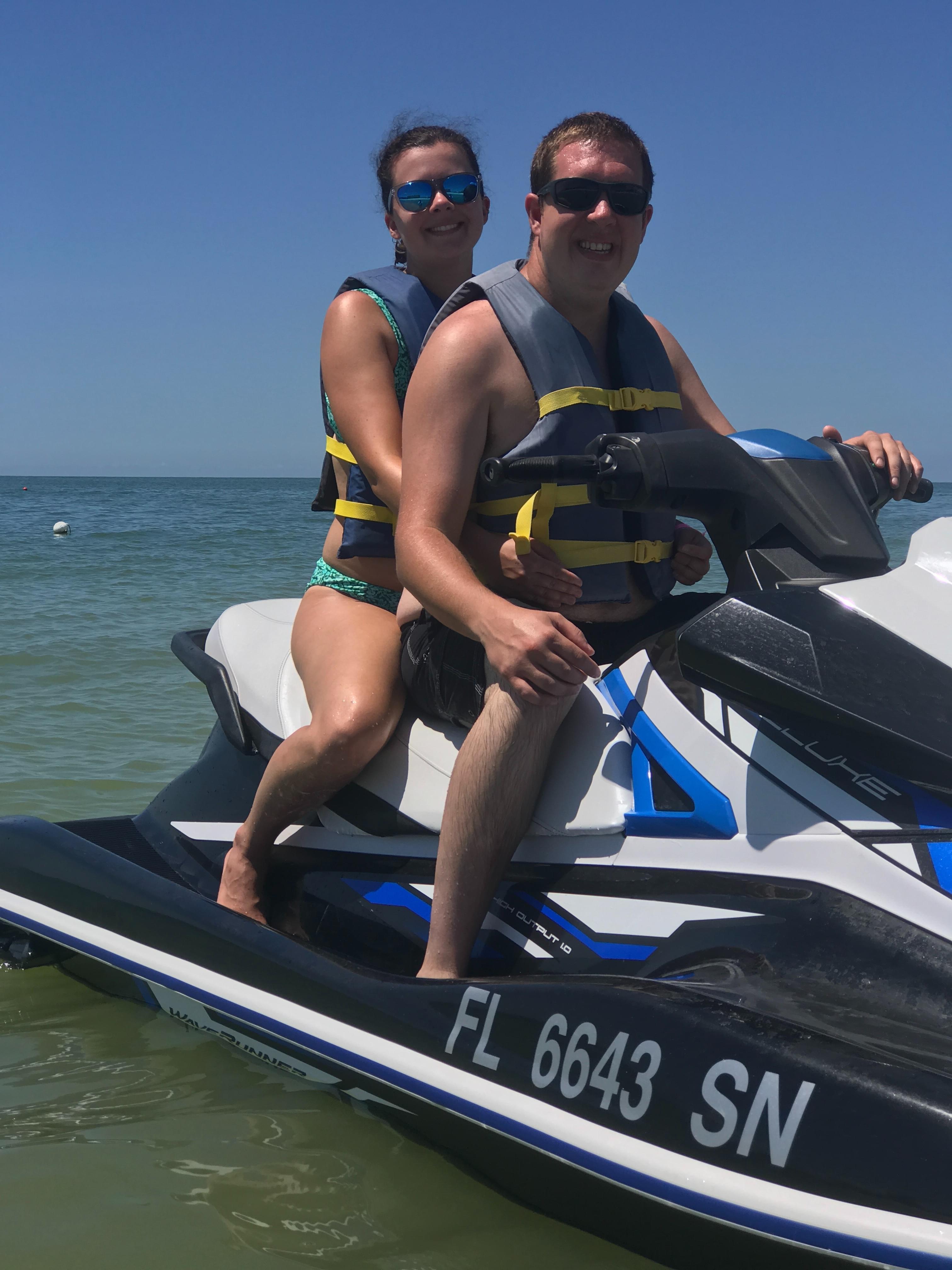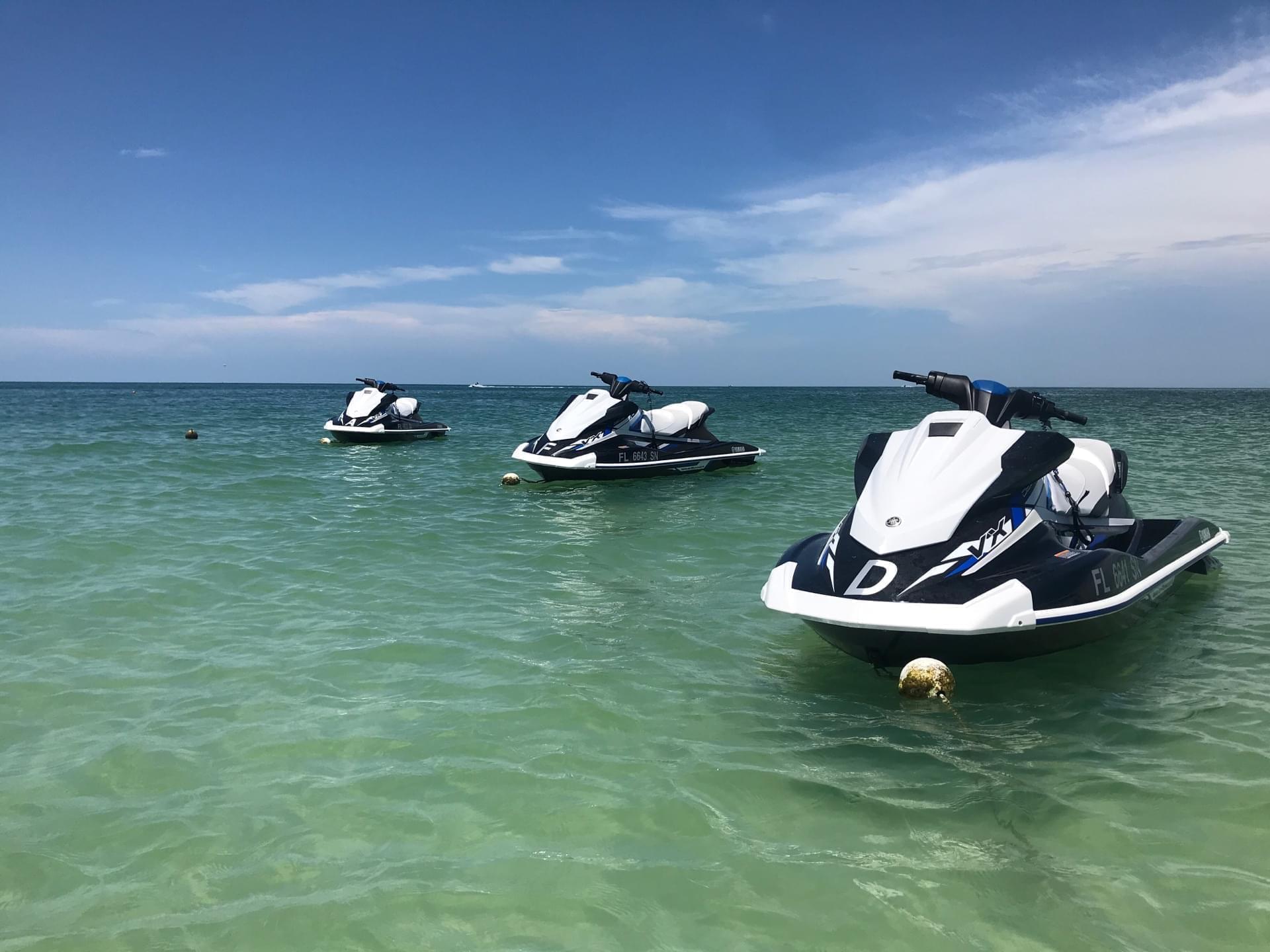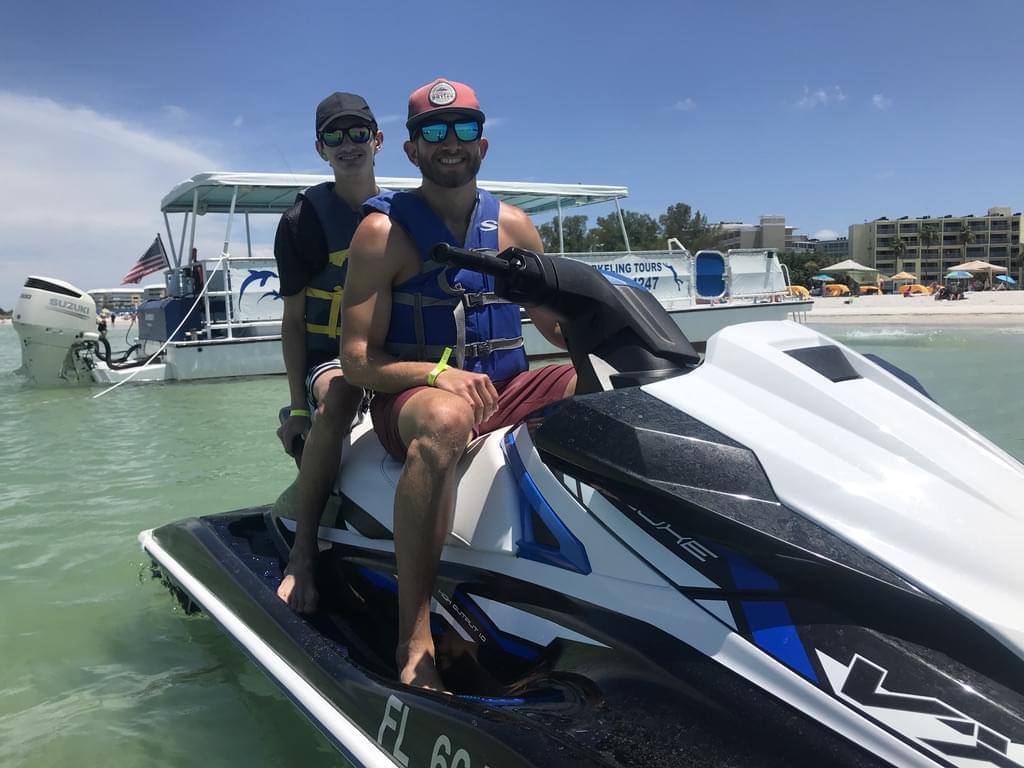 Waverunner
Turbocharge your vacation adventures! Waverunners blend speed and maneuverability, offering an unmatched, unforgettable watersport experience.
Cruise along St. Pete Beach on your own personal watercraft!
Feel the wind in your hair and the waves in your face while you zip across the crystal blue waters creating your own adventure and memories! All you need to do is stay within designated ride areas, obey all maritime laws, and follow safe operating procedures.
With seating for up to three people, you can captain your own waverunner or take a friend – or two – along for a wet and wild ride exploring stunning St. Pete Beach!
Florida state law requires all operators born after 1/1/1988 to carry a safe boaters license. A temporary safe boaters license can be acquired by taking a test online at https://www.boat-ed.com/floridarental/ for a fee assessed by the state. 
Overview
Features
Up to 3 people
New equipment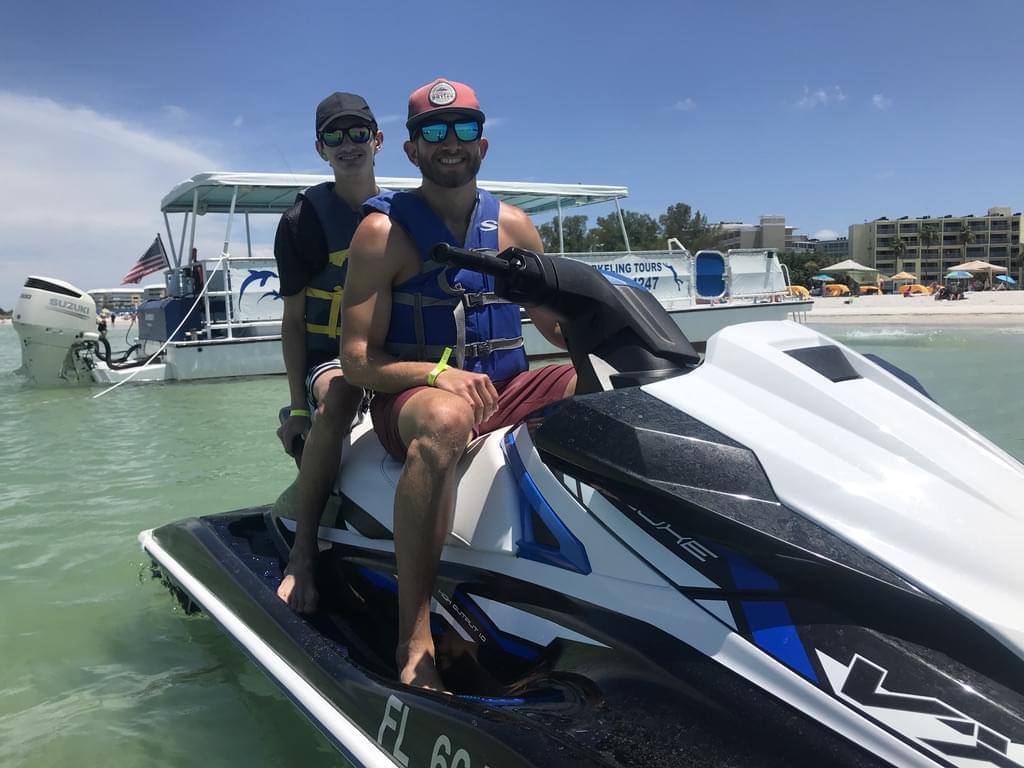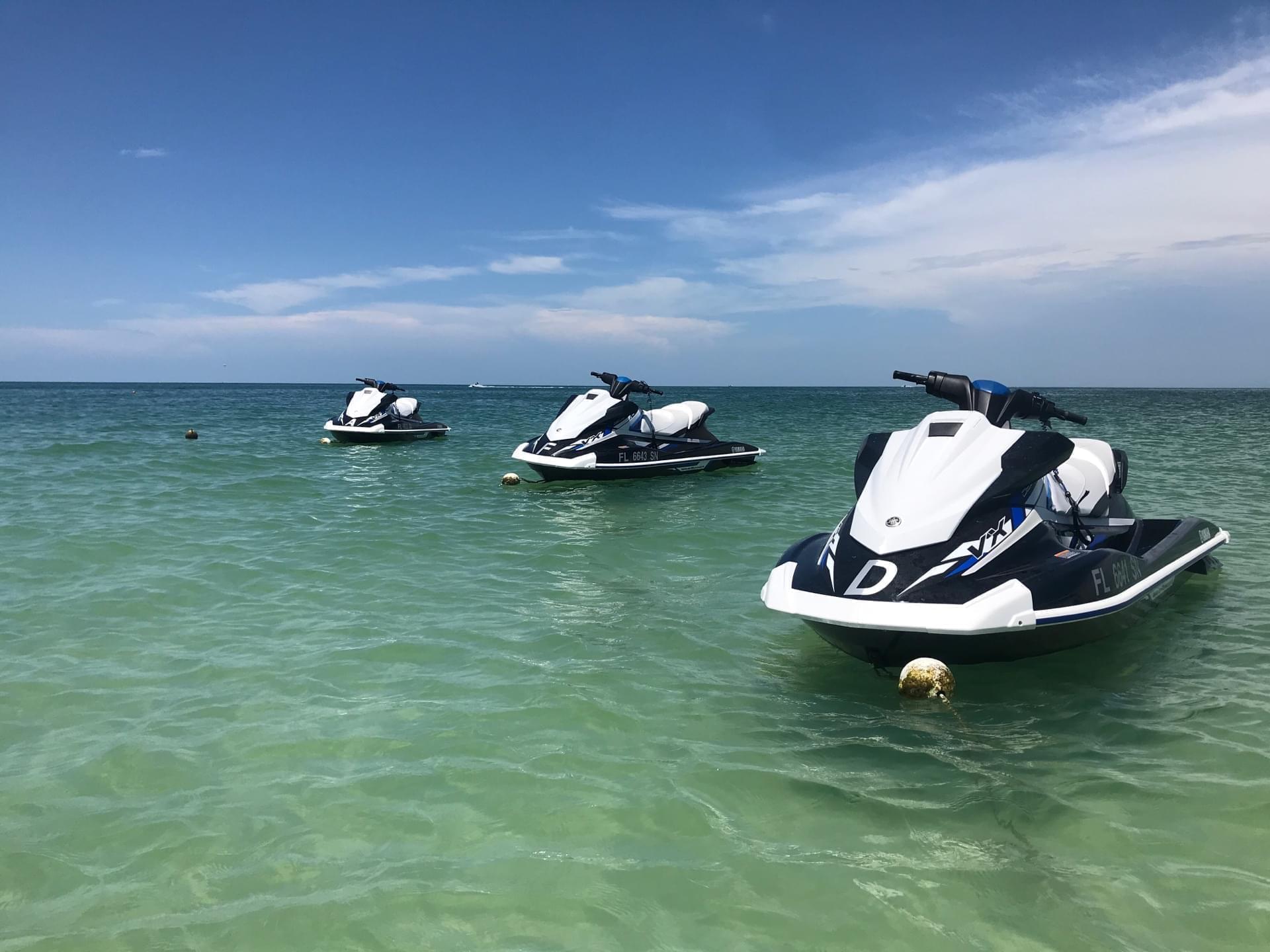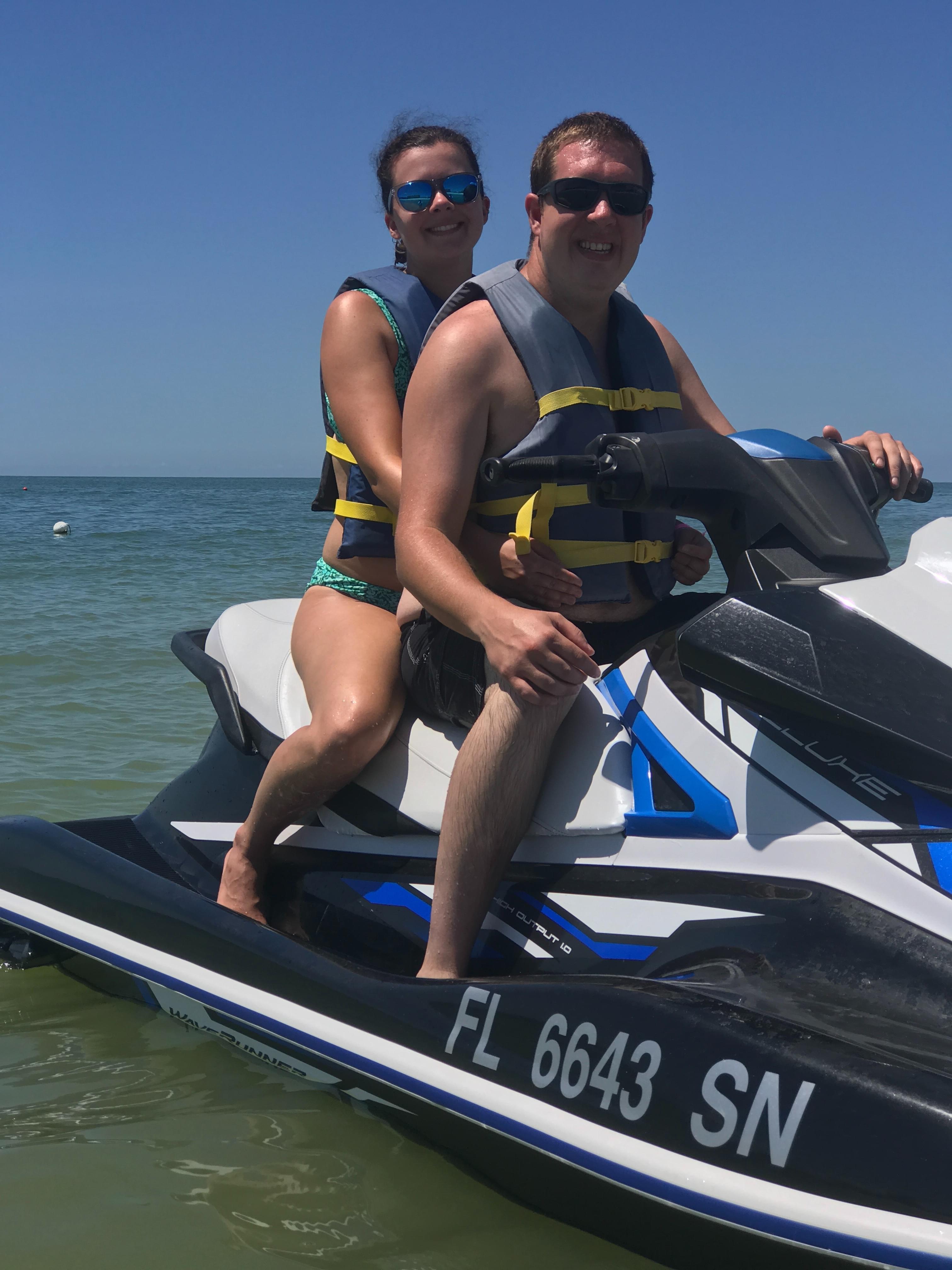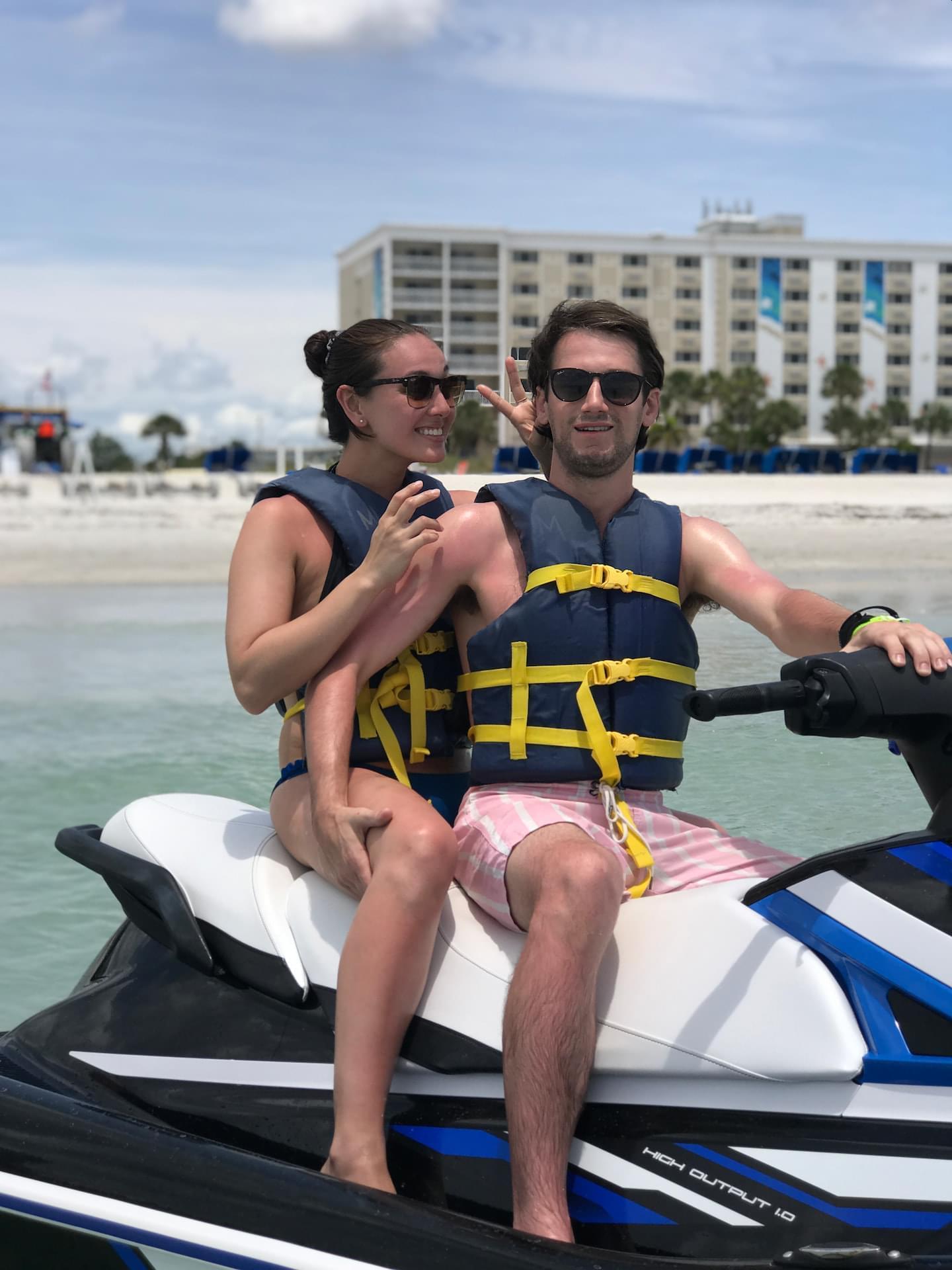 886 TripAdvisor reviews

2018 Parasail Operator of the Year
487 Google reviews
Totally worth it Down for Easter 2021. Ike and Brad were great. Parasailing off of Tradewinds resort. Dan drove us out - great ride. Dragos walked us through the process. Great for 15 and 17 year old daughters.- they had a blast. Totally worth it. Great atmosphere on the boat for families and fun to interact with other groups going before and after you.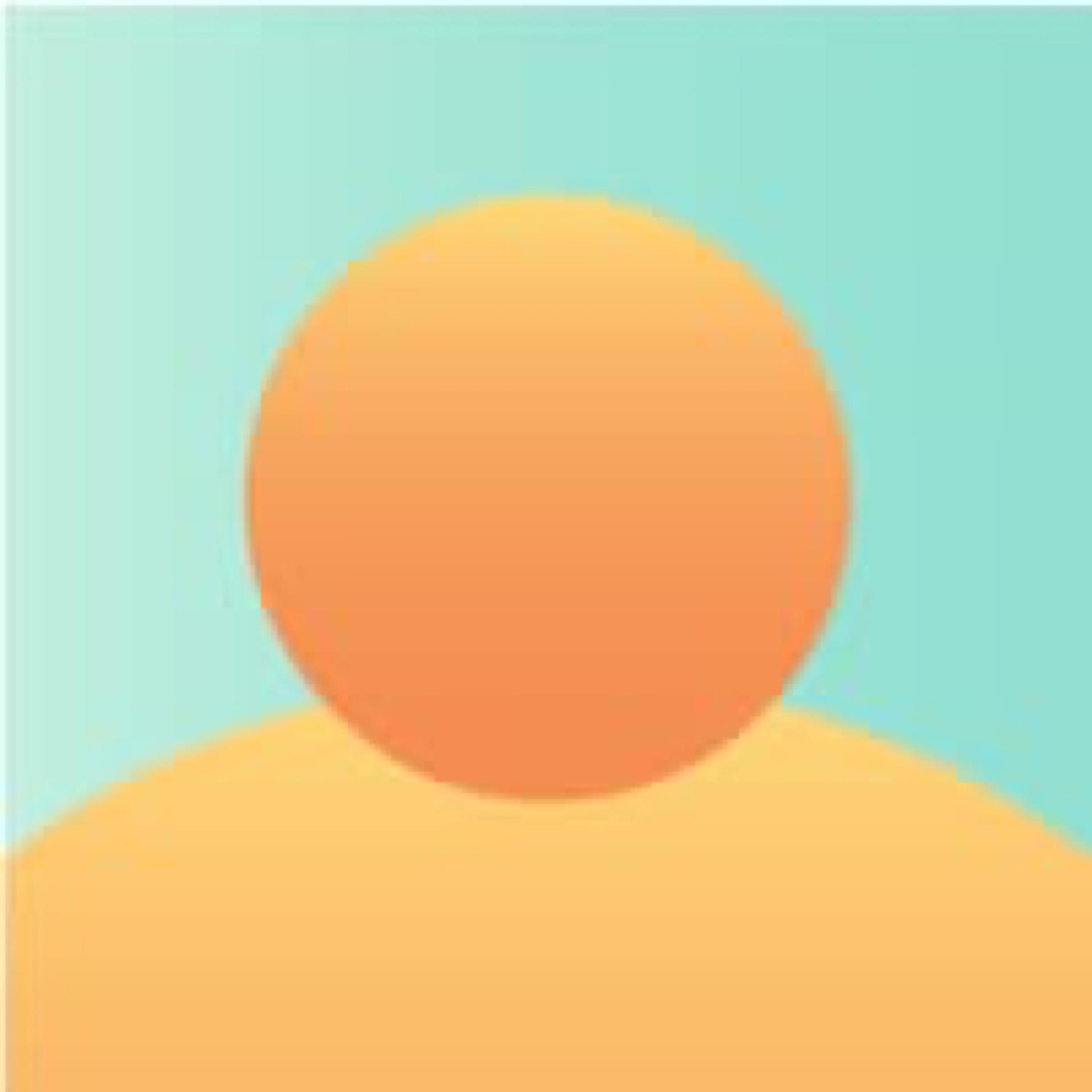 The Director
Google review
On a whim, decided to take the sunset tour & super happy we did. Started boarding the boat with some reggae music which set the perfect vibe for a sunset cruise. Captain Tim & Dan were awesome, super fun & friendly & knowledgeable… they made the experience awesome for sure.

mandadiggit
TripAdvisor review
We went parasailing and it was amazing. The staff kept you well informed on what was going to happen and how to do everything. The pictures turned out well. Also did the Dolphin Watch and Sand Dollar Island. The staff worked hard to see lots of dolphins. I have never seen so many up close.

Voyage22822914535
TripAdvisor review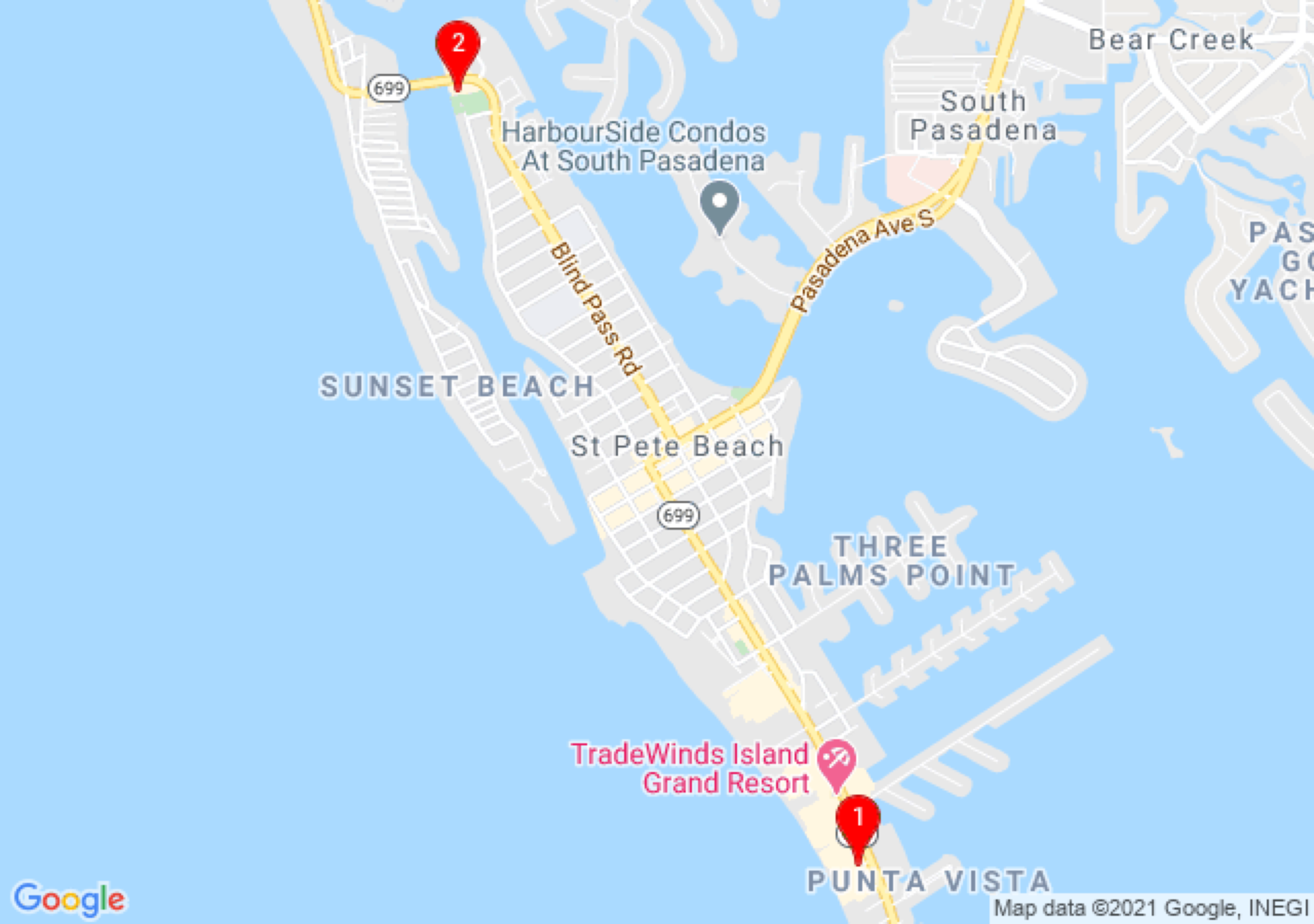 Frequently asked questions
What's your cancellation/refund policy?
Free before 24 hours, full price within. Reschedule or full refund if due to weather.
What are age requirements for waverunners?
5+ to ride as passenger. 15 to operate WITH parent or guardian. 18 with a boaters license to ride solo.
Do I need a boating license?
Anyone born after January 1st, 1988 needs a boating license. Obtain one at boat-ed.com/floridarental
Do you require a deposit?
No. We hold card information on file during rental. If paying cash, we hold a credit card only.
Can 3 people fit on a waverunner?
As long as total weight doesn't surpass 400 pounds. If trying to fit 3 people, we recommend 2 adults and small child or 1 adult and 2 kids.
Requirements for a waverunner rental?
You need a valid driver's license, a credit card, and a boating license (if required to have one). 15+ to drive with parent/guardian. 18+ for solo rental.
Do you offer military discounts?
Yes! Show government ID during sign-up process.
When should I arrive?
Please arrive 30 minutes prior to your scheduled time.